Edmonton Folk Music Festival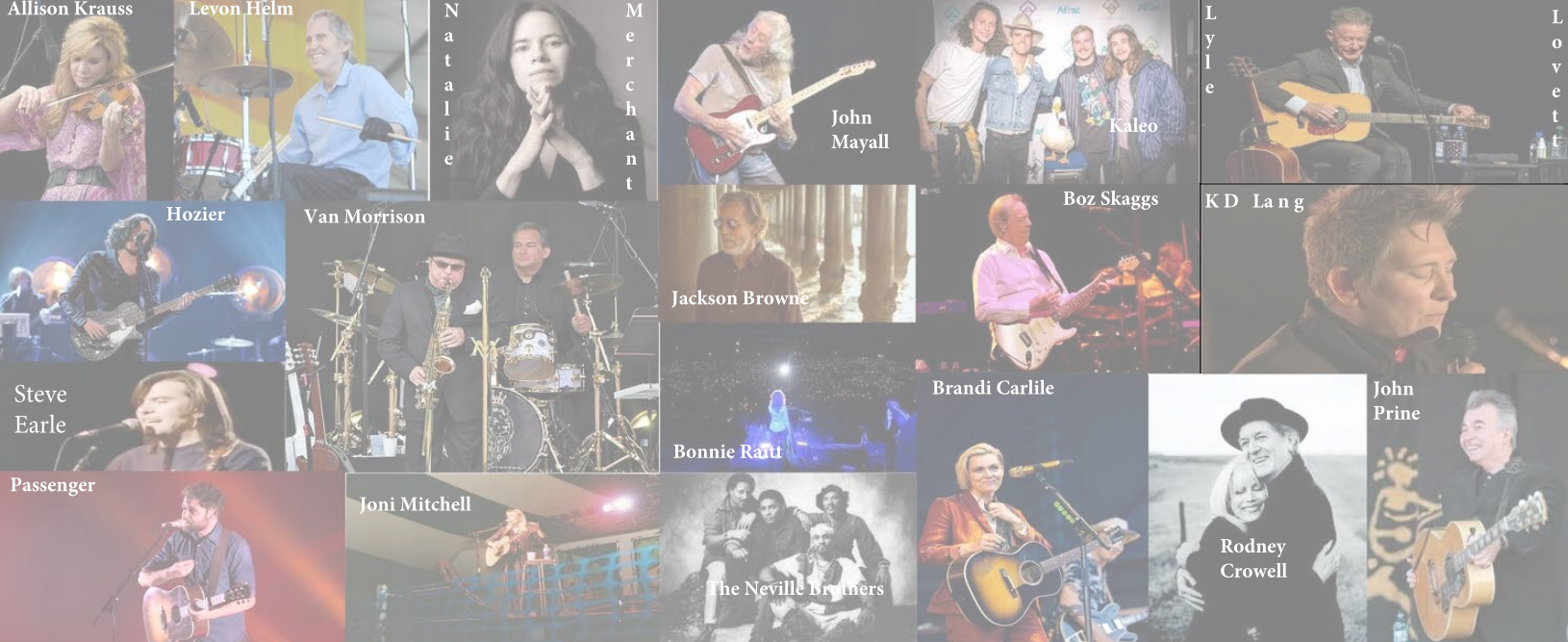 Natalie Merchant said her folk fest set was the best sound she's ever had during any live show, period. Not a festival show, not an outdoor show, ANY show."
The sound was infectious giving you no choice but to stand, dance, and enjoy the show.
Main Concert Stage Equipment
Allstar Has Supplied Production Services To The Edmonton Folk Fest Since 1984. The Main Stage has d&b GSL And V Series speakers, amplification, and processing. The mixing consoles are Digico SD12, SD10 And Avid S6Ls
There are 5 large LED video screens, three are situated half way up the hill, while the other two are stage left and stage right
We supply A complete professional broadcast camera package with four JVC cameras, and A stage lighting system With Martin, Strand, ETC, And Clay Paky moving lights, as well as stage fixtures, followspots, and control with GrandMA lighting controllers
Other Concert and Side Stages
There are 6 side stages of various sizes. The sound systems are Meyer and d&b and the mixing consoles are Digico, Yamaha, Midas, and Avid.
Each stage has a complete multi mix monitor system as well as various lighting
and control
Staging and Rigging
Allstar supplies the rigging, truss, motors, cable mats, and infrastructure for all of the production elements of the festival.
We also supply the stage decking for the main stage as well as various stage decks