Digital Signage and Video Walls
Allstar can help you create a visual experience that will engage your audience, grow your sales, and boost customer and employee participation.
You can maximize the potential of Digital Signage and Video Displays with our experienced team at Allstar.
Businesses, public spaces, outdoor applications, retail spaces, schools and institutions, and arenas, are some of the places where communication is key to public engagement.
Our team will guide you and work with you from structure design to screen size, and from interactive technology to large outdoor LED screens.
Whether your looking for a single screen or multiple screens give us a call to find out more about the possibilities for your business or institution.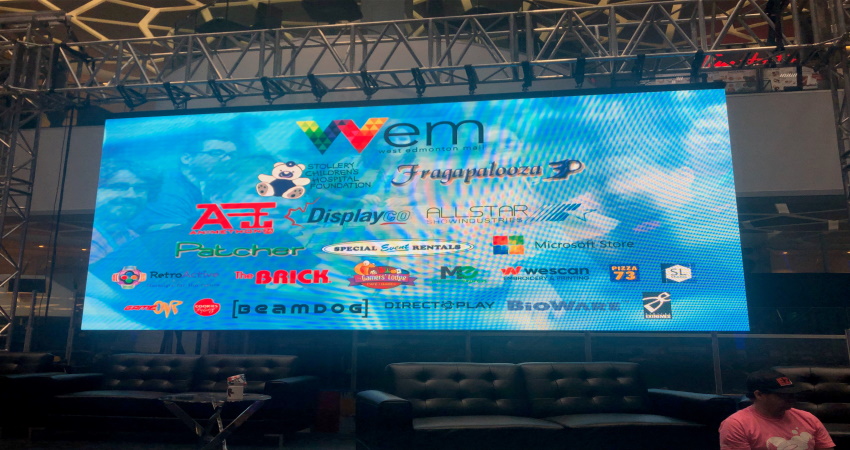 Our experience at Brentwood with Allstar as our AV systems provider has been very positive. Fred Michael, Bryan Somerville and Myk Shaflik have been very professional and great to deal with. They followed all site rules and regulations and worked well with other trades. We used them for a large number of complex systems including site background music, tying in music with fountain shows from another provider, large LED screens, lighting programming and tie in, etc.

Beyond the initial scope of the project our team has made a number of requests for additional items and programming as we began to use the systems. Allstar has been quick to offer solutions, provide quotes, and get work completed on these projects in a timely manner while sticking to the quoted amounts.
Digital Signage, Video Walls, LED Screens and Projection Solutions
Bring your vision to life with the best in high quality design, consultation, equipment, installation, and servicing from Allstar Show Industries.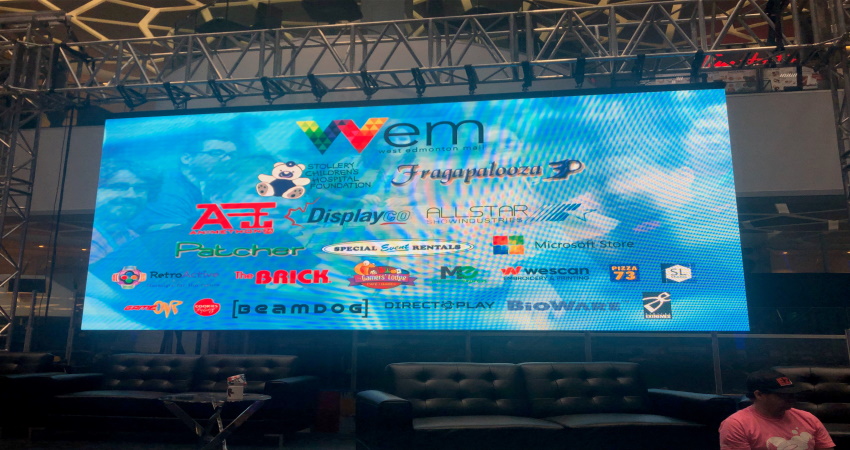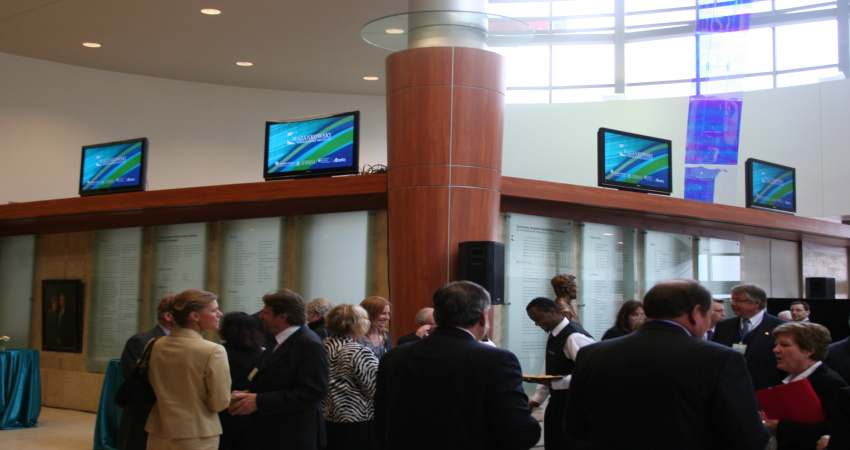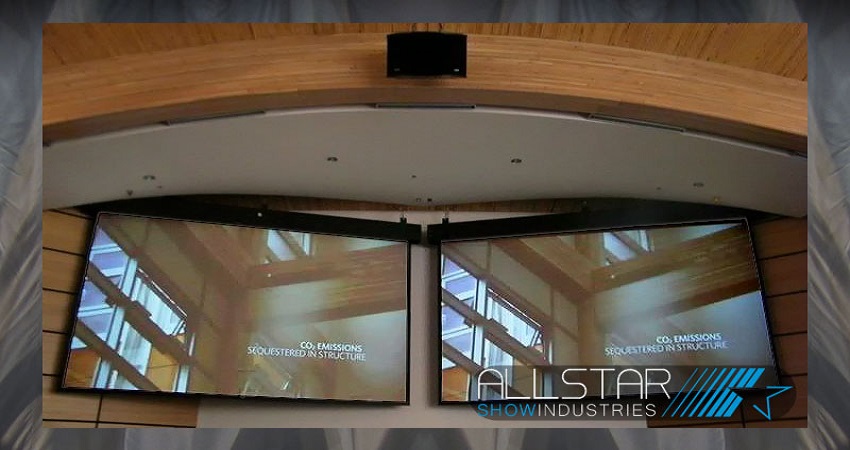 Digital Displays and Monitors
Direct view screens expand your reach, whether advertising, messaging, or streaming content to your customers and the public.
You can display content in many formats and can create screens in many shapes and sizes.
Direct view screens are modular, easy to install and calibrate, and are cost effective.
Contact Allstar for more information on LED Video Screens that will work for you.
Digital displays can be used as a single unit or in multiple units distributed side by side or in any configuration or angle.
Use digital displays to enhance your guest experiences, collaborate in high definition and deliver content that engages.
Used in settings such as in health, education, transportation, hospitality, public service and retail spaces.
When you need a solution that is flexible for any size space or audience and is cost effective Video Projectors offer great value.
Projectors are ideal for classrooms and lecture halls.
For Large Venues such as sanctuaries, auditoriums, and many other large spaces, large venue projectors provide large screen viewing with professional grade quality and reliability

Video Walls and Advertising
Video Walls are used in public spaces, control rooms, hotels, sports bars, shopping malls, airports, and many other venues where information needs to be conveyed to employees, customers, and audiences, to catch their attention and trigger a reaction.
A few of the great advantages of a video wall are displaying content from multiple sources at once.
Screens are a perfect medium for advertising for both indoor and outdoor applications.
Video walls help to share information visually and in real time with high impact, and they allow for information to be combined from different sources and in different formats.
Display multiple real time statistics and data streaming, real time multi camera video monitoring, and video playback of broadcasts such as multiple sporting events on the video wall simultaneously.
Video display ads allow for brand awareness and catchy messaging, video, and graphics.