BRING YOUR EVENT TO ALMOST ANY LOCATION YOU CAN DREAM OF


With our inventory and a network of partners across Canada Allstar offers a complete range of mobile, self climbing, stage roof structures, and portable conventional staging, from single events to national tours.
From football stadiums, concert venues, city streets, convention centers, parks, schools, parking lots, arenas and fields, we can deliver the right stage for your event.
Safety is our number one priority
We are a core certified company and we adhere to all safety standards and engineering specifications.
Allstar stages have been used by world class performers such as Van Morrison, Jackson Brown and Elvis Costello, for events such as Grande Prix racing events, Royal visits and the Grey Cup.
Countless festivals, concerts, community, government, political and educational events have happened on Allstar Stages.
Mobile Stages and Staging Solutions
For Staging that performs and provides the utmost in safety and safety standards, Allstar Show Industries is ready to deliver with outstanding results in all staging situations. Our industry standard products are inspected on a regular basis and engineered to withstand the most challenging situations. We offer mobile stages, roof stage systems, climbing roof systems, runways, catwalks and modular platforms. Allstar Show Industries can also provide a complete range of sound, lighting, video and generators for your event providing a one stop service for your event, from 10 people to 100000 we have your solution.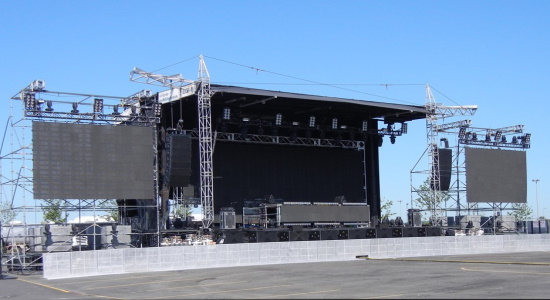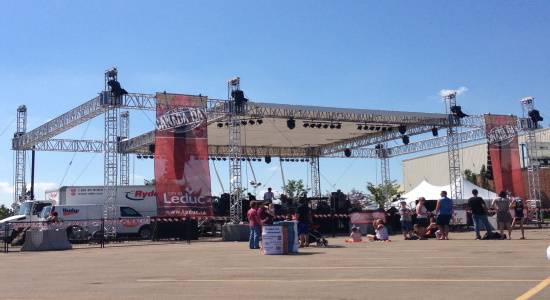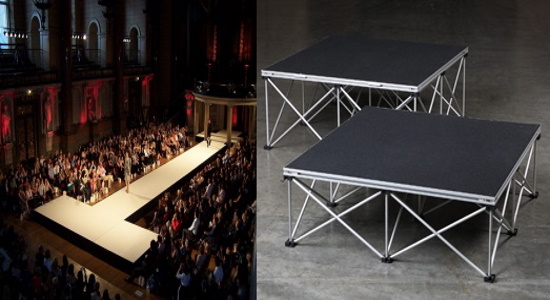 Portable Conventional Staging