Hybrid and Virtual Events
We Deliver Virtual and Hybrid Events
Whether you need to host your event entirely remotely or are planning a hybrid model of a live event and remote broadcast, our inventory of studio quality audio, video, lighting, staging and state of the art computers and software is ready to help make your event a success.
We can stage your event at our facilities, at your premises, or at any venue of your choice.
Contact us for more information regarding your next event.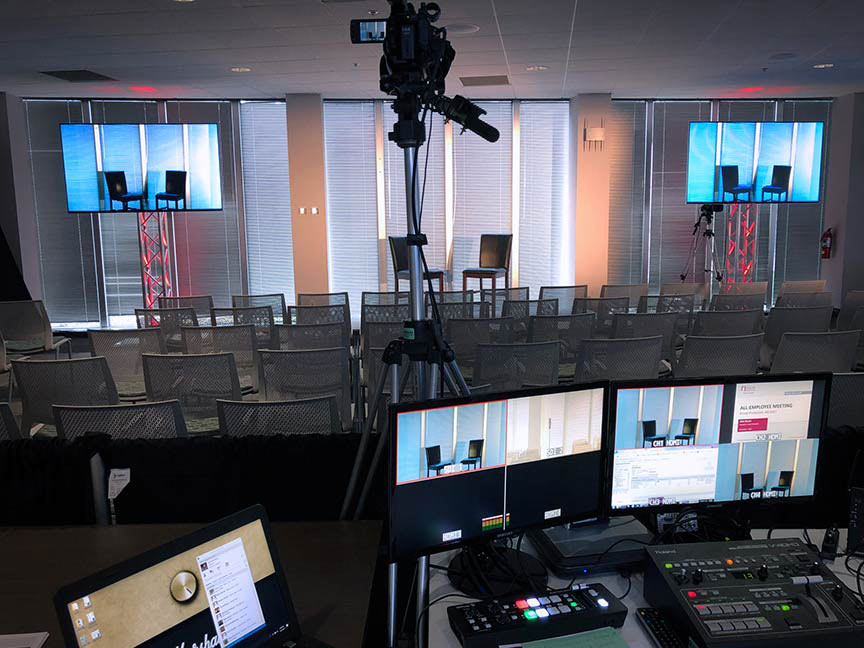 I know all members of your team spent a great deal of time planning all of the technical requirements and it showed, the program was flawless. Thank you for a job well done and I look forward to working with you on future projects.