Truss and Rigging Solutions
Safety is paramount when equipment is suspended in a venue or facility and Allstar delivers with COR certification and training.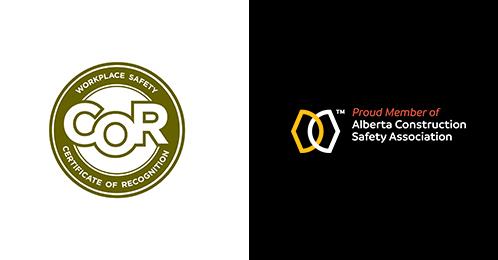 Trust is essential when you commission a contractor for any work requiring overhead rigging.
Our accreditation and certification in COR certification verifies Allstar is a participating member in a fully implemented safety and health management system which meets national standards.
Allstar works with structural engineers, architects, and building managers to offer our clients the engineered solutions they require for their upcoming projects.
Contact us to discuss your next project.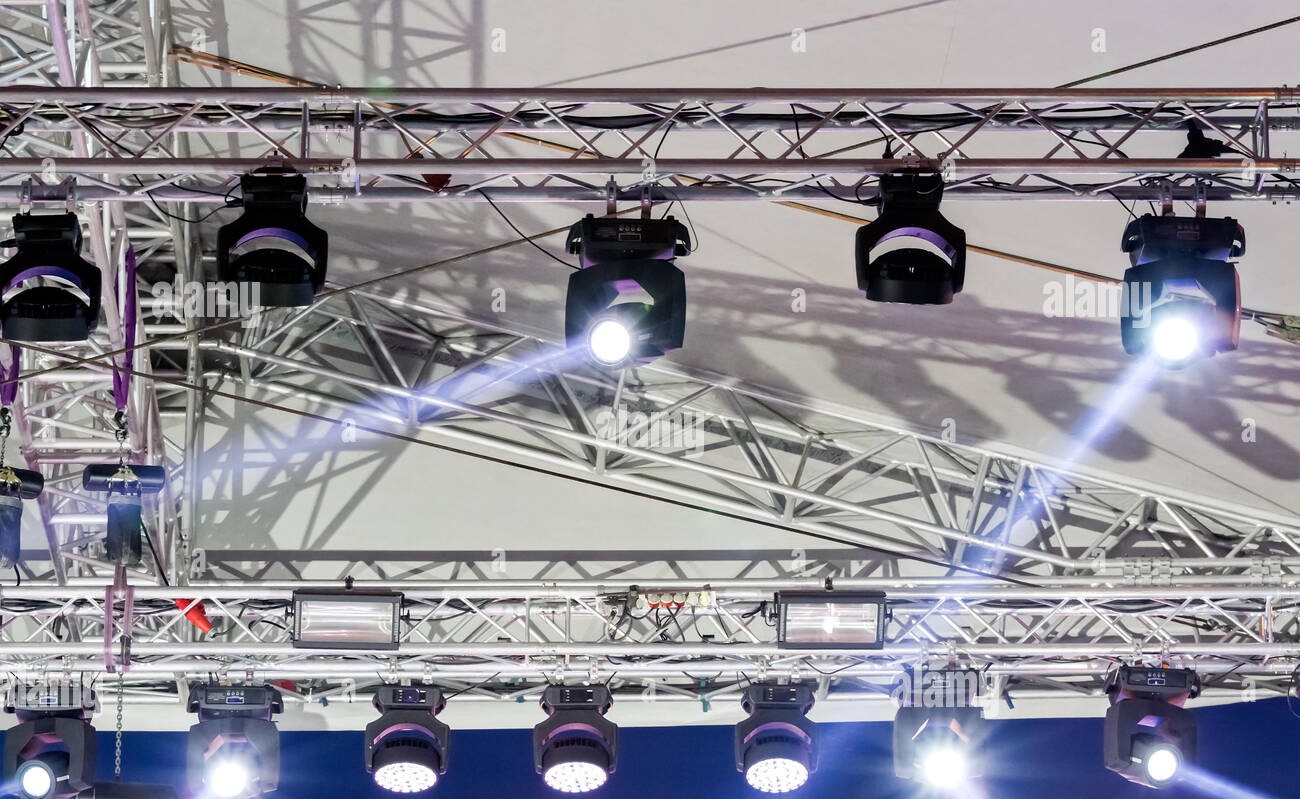 Truss and Rigging Solutions
Allstar is an authorized dealer for all major brands of truss and rigging Rigging products include electric chain hoists, Electric wire rope hoists, manual chain hoists, motor controllers, winches, lifting beams, spreader bars and rigging hardware. Truss products include roof systems, modular truss systems, box, triangular and oval truss, ladder truss, corner blocks, outriggers and truss hardware. Contact us to discuss your Truss and rigging needs.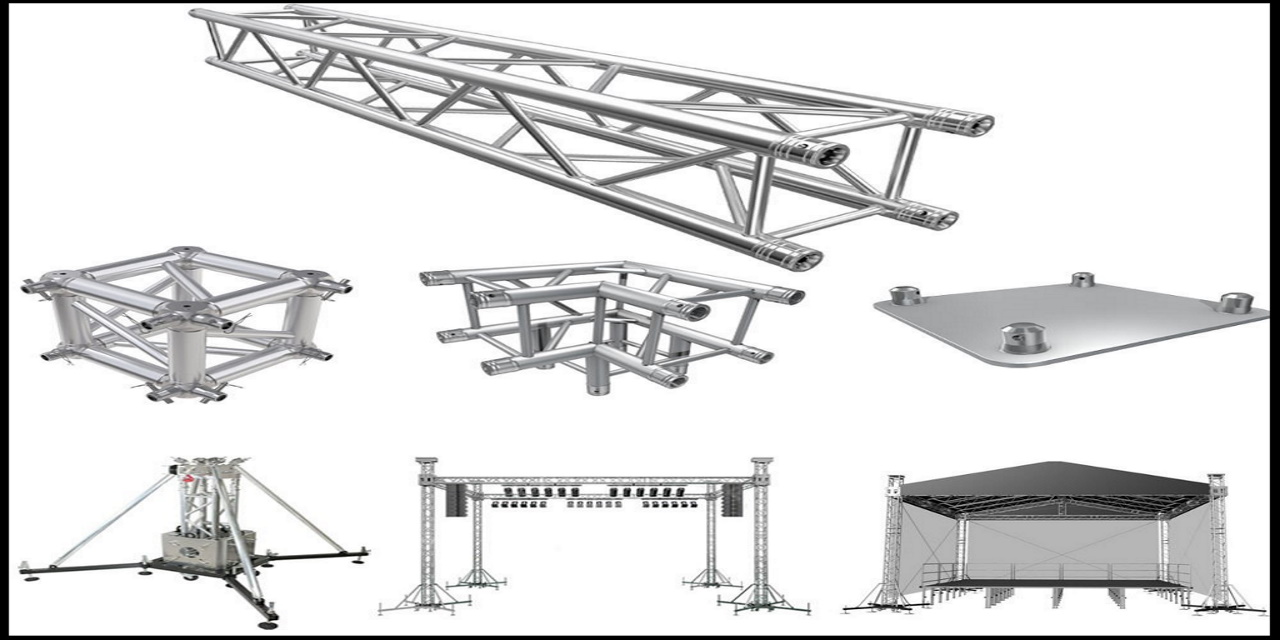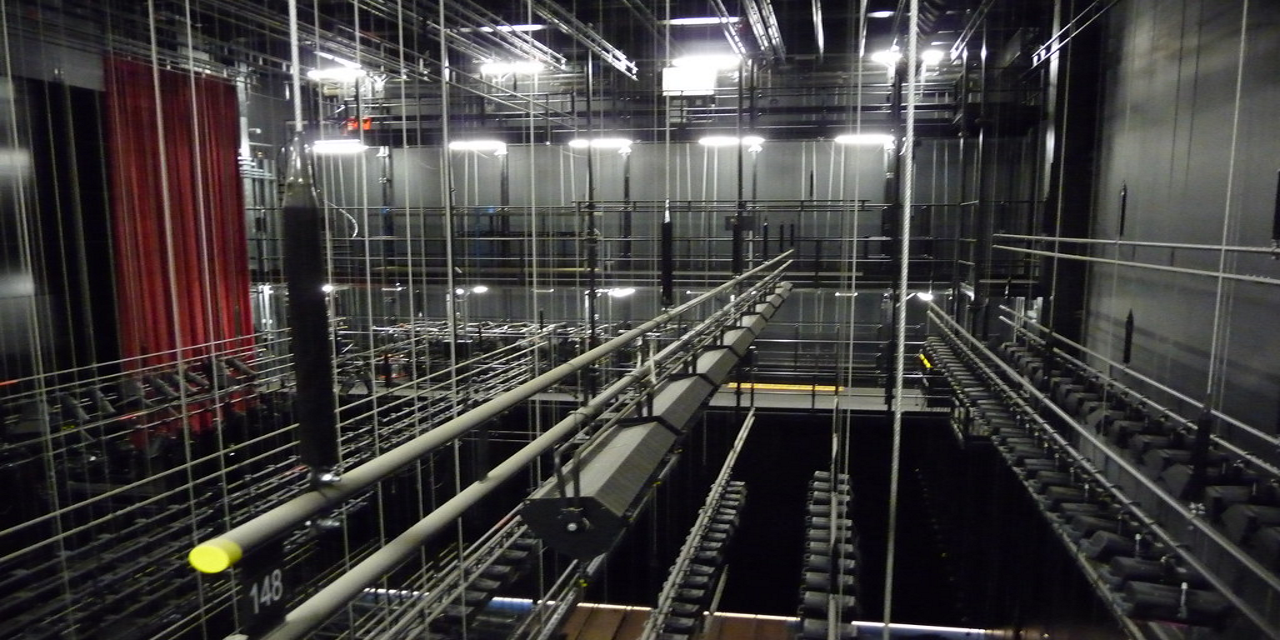 Allstar provides standard truss in a variety of sizes, strengths,
and lengths. From 10" truss to industry standard 12" and
20.5" truss, to high strength long span 36" truss and large
ground support and roof systems.
Truss solutions are vast. Materials, shapes, sizes, and
accessories all play an important role in determining what is right for your application.
Allstar offers a complete line of standard and customizable rigging that's caters to venues of all sizes in the entertainment and live performance markets.
Allstar delivers rigging solutions that give consistent and dependable results so that your venue can always operate at its safest and at its best.
We service Performing Arts Centers, Arenas and Stadiums, Schools, Casinos, Art Centers, Museums and Houses of Worship. Contact us for information, design, installation and supply of of all your rigging needs.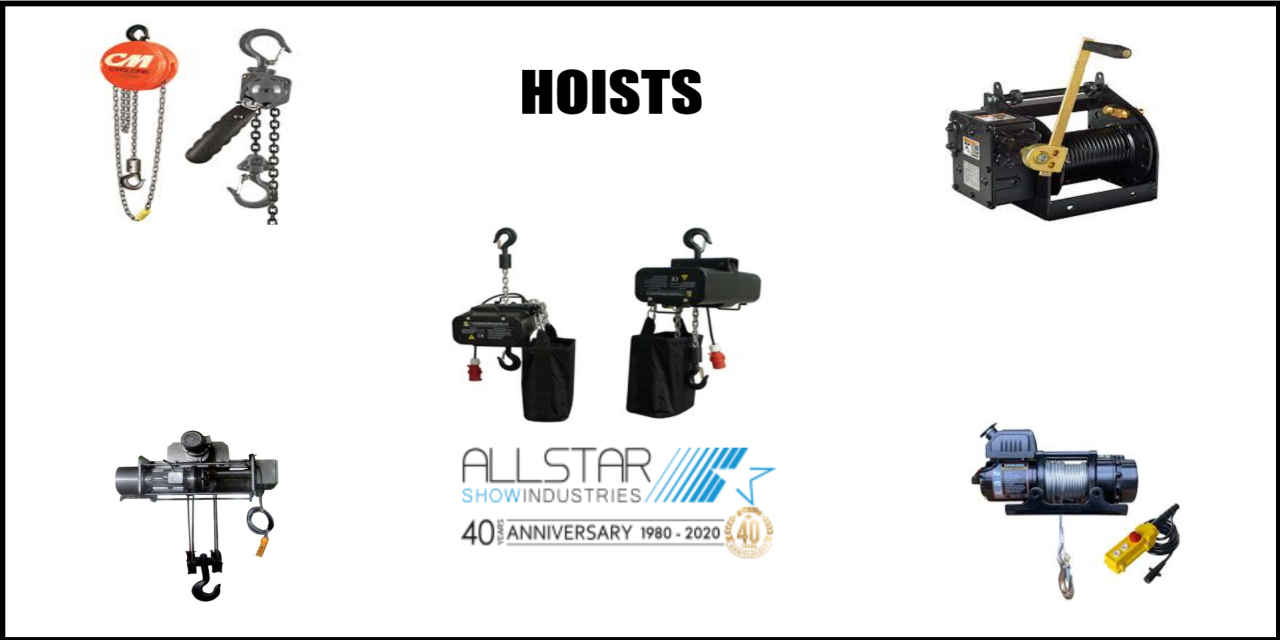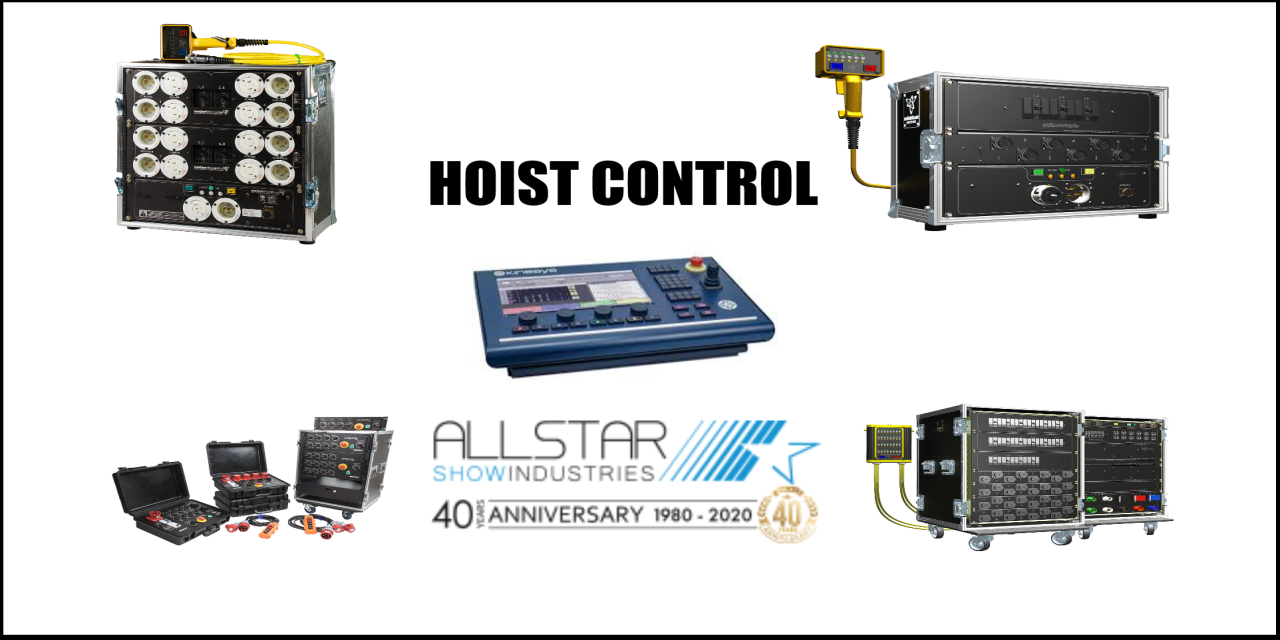 Electric and Manual Hoists
Motion Control and Automation
Allstar Show Industries offers quality hoists from brands you can trust.
Certified technicians for all of your projects and installed solutions.
We sell, install and service Electric Chain Hoists, Electric Wire Hoists,
Hand Chain Hoists, and electric and manual winches and parts and accessories.
For all of your Entertainment Industry lifting requirements in theaters,
sports facilities, and performance venues of all kinds, contact us to
discuss the possibilities for your next project.
Whether it's a self contained free standing unit, or a modular multi channel micro processor based system with remote control, we can supply and install a control system that meets your requirements and specifications.
Safety is a number one priority, our products offer load monitoring, overweight shutdown, position control, e-stop linking or any other safety related functions.
Contact us today for more information on Motion Control Systems for your entertainment or performance facility.