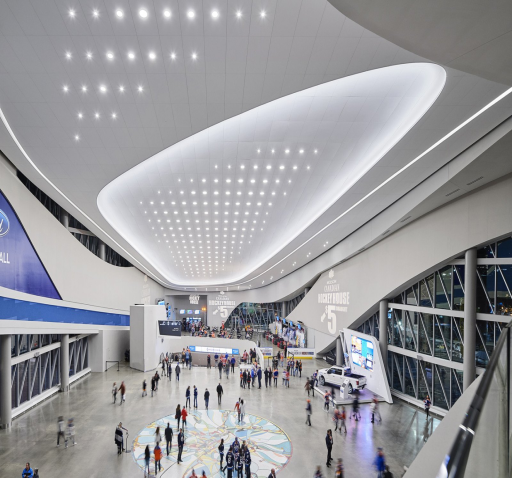 Allstar installed Site-wide integrated AV systems and LED Screens across four buildings at the Amazing Brentwood.
Video
A 25' x 12' curved LED wall on outdoor plaza, an automated video server system for custom content at the LED wall and Video stair steps.
Audio
Background music and paging in all public areas, indoors and out. AV inputs for live main stage performers; and audio inputs for roaming buskers.
Control
Crestron control with selectable AV input assignment, Zone Level and Mute, dual control locations, and Portable control on.
Installation
5 Rack rooms and 2 outdoor rack kiosks, a single mode fiber backbone. Crestron VOIP distribution over fiber, and Biamp AVB audio over fiber.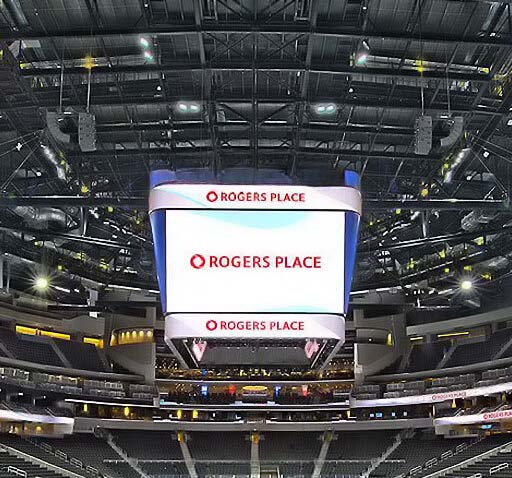 Our experience at Brentwood with Allstar as our AV systems provider has been very positive. Fred Michael, Bryan Somerville and Myk Shaflik have been very professional and
great to deal with. They followed all site rules and regulations and worked well with other trades. We used them for a large number of complex systems including site
background music, tying in music with fountain shows from another provider, large LED screens, lighting programming and tie in, etc.
Beyond the initial scope of the project our team has made a number of requests for additional items and programming as we began to use the systems. Allstar has been quick to
offer solutions, provide quotes, and get work completed on these projects in a timely manner while sticking to the quoted amounts.
I would not hesitate to recommend them.