Bahai World Faith Center Haifa Israel
From The Project Consultant
To whom it may concern,
We have done business with Allstar Show Industries for about 20 years and have always found them to be a reliable and financially responsible firm.
Regards,
Robert Hamilton
Principal Consultant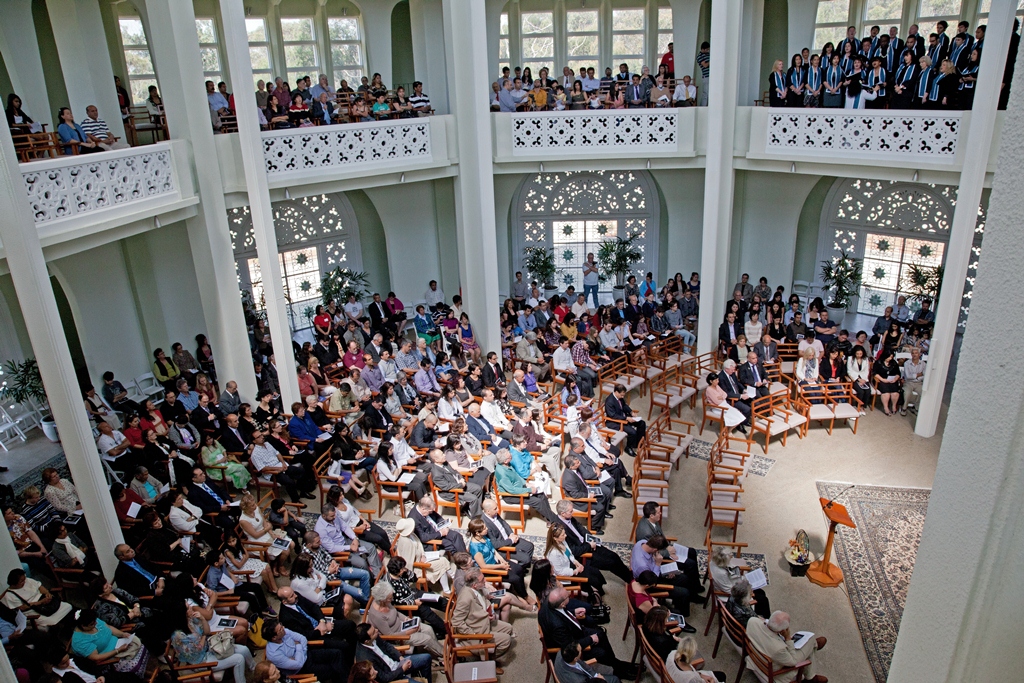 The Bahai World Centre is the world headquarters for the Bahai Faith. Located in Haifa, Israel on the slopes of Mount Carmel, it is the spiritual and administrative heart of the Bahai Faith.
From this complex a staff of more than 600 people from 60 countries administer the internal affairs of the Bahai World Community.
A new phase of construction was launched including A series of terraces and several new institutional buildings.
Overview
Allstar Show Industries was contracted to supply and install audio, video, lighting, intercom, automatic conferencing systems, wireless and wired automated control systems and translation systems. The systems were installed in three separate locations. The Centre for International Councilors and building under Terrace 11 consist of audio systems with DSP based processors to provide audio routing, system presets, remote control and virtual control screens as part of the audio system software running on a PC computer.
Video System in CIC
The video system in CIC is a video selector system controlled by an operator in the control booth. A video matrix switcher is the core of the system. In the building under Terrace 11 the video is controlled by an operator in the control booth or via wireless remote control. Video sources are switched via a cinema processor/switcher. The video playback system offers multi format use (PAL, NTSC, SECAM). Stage mounted computer interfaces are provided to allow remote computer presentations.
Audio/Video in the Multipurpose Room
The audio/video system in the level six multipurpose room location consists of left, right and front loudspeakers,
mixing console, a four channel UHF wireless microphone system, audio system playback and video and slide
The Translation System in the CIC
The translation system in CIC is composed of two parts, switching and translator consoles and the infrared signal distribution system. There are three translator positions in the booth and the floor feed is supplied to the translation system from the main audio system. The system will provide three languages plus a floor feed with room for expansion.
Stage Lighting System
A complete stage lighting system was installed in CIC with controls, luminaires and distribution equipment. The
theatrical and house lighting dimming systems were integrated so that the house and stage lighting can be
controlled by either the house or stage lighting controllers with priority lockouts