Edmonton International Airport Facility Wide Integration
Thank you to you and your staff for all your efforts and assistance with this World Class Facility." "You should be proud of the accomplishment and without your dedication and hard work, none of this would have been possible." "I am very appreciative for all the cooperation received during this challenging project."
Steve Lister,
ATR Project: Communications Coordinator / Project Manager
Information Displays and Digital Signage
Allstar was responsible for the supply and installation of the FIDS system (Flight Information Displays) and the BIDS system (Baggage Information Displays). These were installed throughout the airport, both in the public areas and behind the scenes. The displays were made up of NEC and LG screens in portrait and Landscape orientation, some were single displays, 2 wide, 3 wide, 4 wide and back-to-back in some cases. The challenge was each location had unique installation circumstances that required custom fabrication on each location.
Each location has a dedicated PC hidden from public view that ran just that location on software supplied by Allstar used in airports around the globe.
Some asbestos removal was done in some of these locations that was also coordinated by Allstar.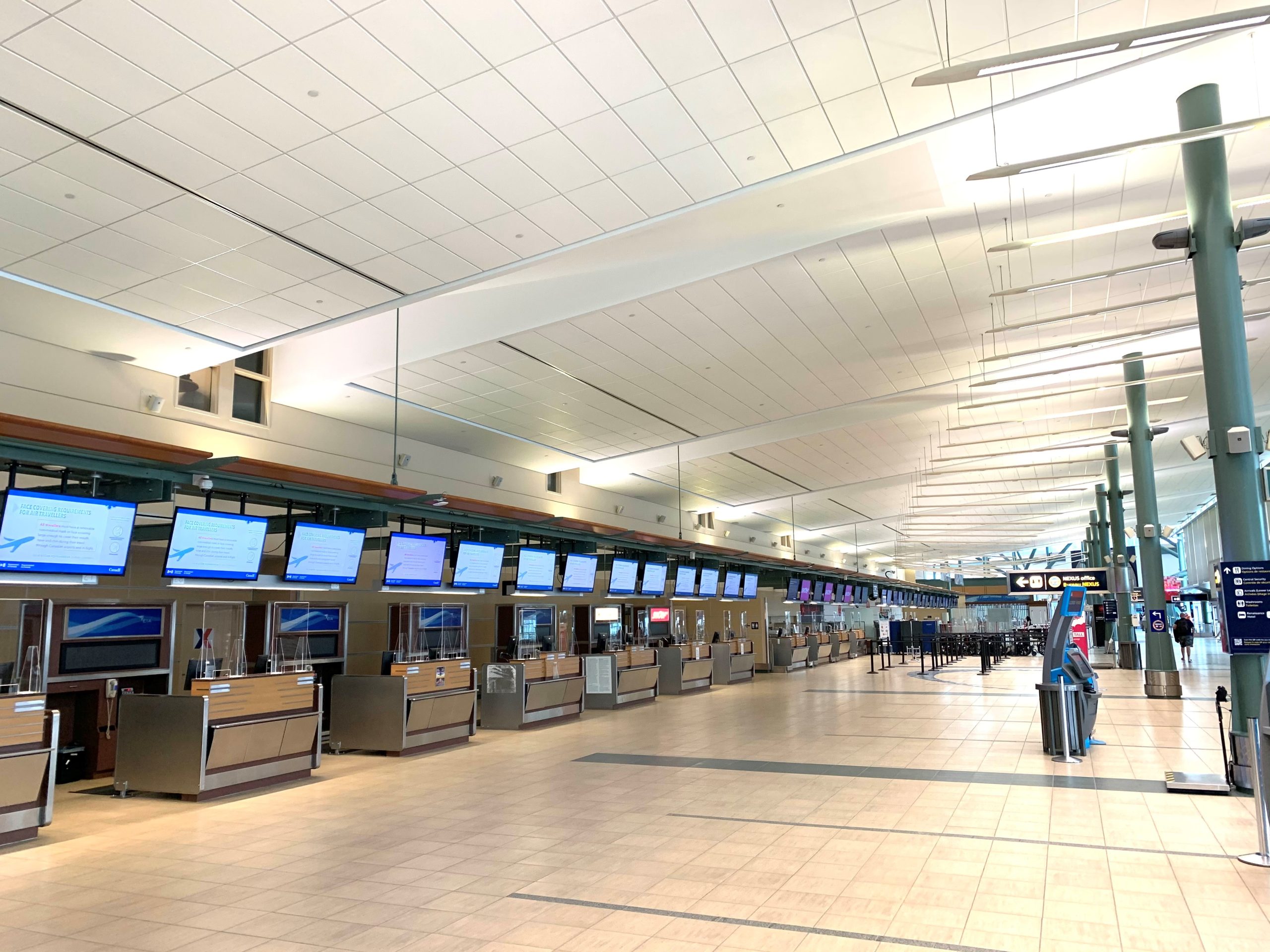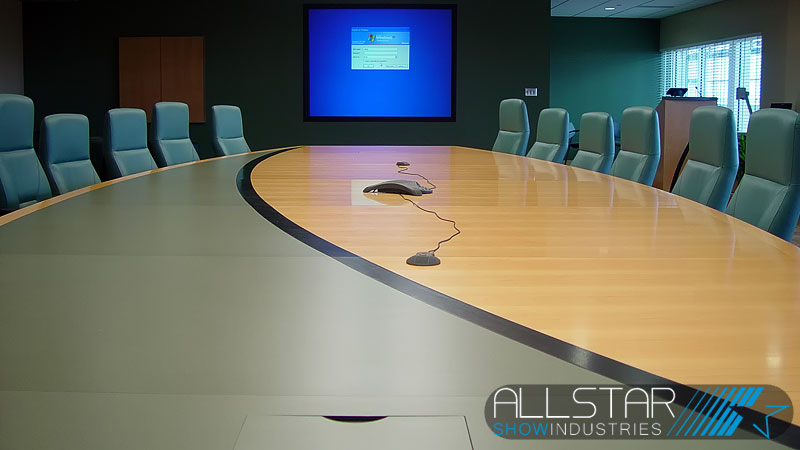 Multipurpose and Executive Board Rooms
The executive boardroom at the Edmonton Regional Airport has a fully integrated multimedia system. Airport executives demanded a professional system and Allstar delivered exactly what was expected. The rear projection system delivers exceptional picture resolution while keeping the projection components in the equipment room behind the screen. In fact, all of the A/V components except for those that require direct user interaction are located in this room. The result is a sleek, clean looking presentation system with extremely low ambient noise. Wireless touch panel control rounds out the system allowing full control of all audio visual sources from anywhere in the room.