This section of our website is a selection of some of Our Work over the 40 year span of our company. We welcome you to scroll through this section and/or use the VIEW link to see specific segment testimonials. We wish to thank all of our past and existing customers for there collaboration, business and friendship. Your success and satisfaction is our number one priority.
Corporate, Retail and Contracting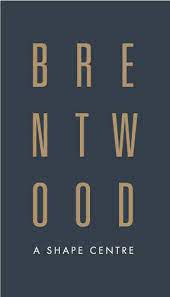 To Whom It May Concern,
Our experience at Brentwood with Allstar as our AV systems provider has been very positive. Fred Michael, Bryan Somerville and Myk Shaflik have been very professional and great to deal with. They followed all site rules and regulations and worked well with other trades. We used them for a large number of complex systems including site background music, tying in music with fountain shows from another provider, large LED screens, lighting programming and tie in, etc. Beyond the initial scope of the project our team has made a number of requests for additional items and programming as we began to use the systems. Allstar has been quick to offer solutions, provide quotes, and get work completed on these projects in a timely manner while sticking to the quoted amounts. I would not hesitate to recommend them.
Ben Wood, Operations Manager
 Burnaby, BC, Canada 
THEAMAZINGBRENTWOOD.COM
Stantec
Thanks Gary/Michael/ Mark
For the extraordinary effort to support and update.
Regards,
Heidi Rasmussen, Stantec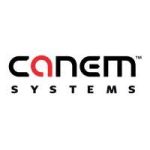 Canem has had the opportunity to work with Allstar Show Industries for many years on various high profile projects such as Rogers Place and Tower A (The Marriot) in Edmonton and Shell Place in Fort McMurray. Allstar has demonstrated a high degree of both competency and professionalism in carrying out these projects while paying attention to detail and displaying high quality workmanship. We particularly appreciate their ability to complete all projects on time while keeping within budget. We look forward to any project which gives our firms an opportunity to work together. Based on our long-term past relationship, we have no hesitation in recommending Allstar Show Industries for any project.
Sincerely, Brett Harke

District Manager, Alberta and Saskatchewan
MCL POWER INC.
I am pleased to take the opportunity to provide this letter of reference in support of an outstanding Sub Contractor and trusted partner in Allstar Show Industries Inc. I've had the pleasure to work alongside Allstar Show Industries on the Fort Edmonton IPE show set project. All Star Show Industries leadership, commitment, and wealth of experience was integral in assisting and leading the Fort Edmonton IPE project to success. Our experience boasted the highest level of organization, structure, and control in all aspects of both management and execution. Further complimented with an industry leading knowledge of Audio-visual systems and a safe working culture. Please feel free to call the undersigned for any further information and support.
Sincerely,
Dan Muth, Project Manager
MCL Power Inc.

Edmonton Airport Authority
"Thank you to you and your staff for all your efforts and assistance with this World Class Facility." "You should be proud of the
accomplishment and without your dedication and hard work, none of this would have been possible." "I am very appreciative
for all the cooperation received during this challenging project."
Steve Lister,
ATR Project: Communications Coordinator / Project Manager

Allstar Show Industries has provided audiovisual products and service to Grant MacEwan University for over ten years, and is currently in the second consecutive contract of holding Preferred Vendor status for the University. We are very happy with the AV consulting services, installations, service and support provided by Allstar. We use Allstar for projection and display gear, audio reinforcement for classrooms, theatres and public spaces, and other specialty AV installations too numerous to mention. Allstar also installs and programs our Crestron control equipment on-site, and it has performed very well for us without problems. We fully recommend Allstar Show Industries for any institution's audiovisual needs.
Robert O'Keefe
ITS, AV Services
Grant MacEwan University
City Centre Campus

Simon Fraser University Center for Dialogue
As an NV design consultant, we, unfortunately, see a lot of installation work that needs serious corrective measures. I cannot tell you how refreshing it is to see a job done correctly the first time. The quality of wiring and harnessing used in the racks at the SFU Centre for Dialogue is nothing short of textbook perfect. It is also refreshing to work with a contractor who takes the time to understand our design, and to properly integrate it. Gary Urlacher was particularly good to work with. I do not hesitate to recommend your company as a "well above average" NV contractor whom a consultant can rely on to properly interpret and install a system design.
Yours very truly,
Gary Musgrave,
Conceptron Associates
MOUNT ROYAL UNIVERSITY
To Whom It May Concern:
I am happy to provide a reference for "Allstar Show Industries", a professional audio/video design, integration and installation company we have partnered with for many small and large scale projects over the last ten years. Examples of their quality installations and equipment integration are utilized daily throughout the Mount Royal University campus include the Kenyon Gymnasium primary audio system and subsystems, Performance Theater audio systems and Lecture Theater audio systems. I am also pleased to add that "Allstar Show Industries" have been selected as the install contractor and audio visual equipment technology provider for MRU's new "Conservatory of Music" and "Performance Theater" which are scheduled for completion in 2015. Suffice to say we have the utmost confidence in Wayne and "Allstar Show Industries" as they have over the years provided dependable and straightforward solutions to some of our most high profile facilities on campus and I would certainly recommend them
for any related installations or design planning.
Sincerely,
Mike Trepanier
Supervisor Electronic/Technical Services
Information Technology Services
Mount Royal University
KEYANO COLLEGE FORT MACMURRAY

During the purchase of our large sound system Wayne and the installers took extra care to get it done right. Many conversations were had in the design phase regarding placement and type of speakers with computer generated simulations done. Installation went exactly as planned, and again, extra time was afforded to the commissioning of the sound system to get it as near perfect as possible. I enjoy working with Wayne and the others, and I have contacted Allstar for various other jobs. I have found them professional, but with a sense of fun that helps the day pass with a smile. I do not feel like just another job; I feel like they care about what I am doing and they want to help me do it.
Regards,
Eugene Carnegie, Keyano College

Allstar has been a major contributor to our audio visual and communication needs. Wisteria Place started construction in 2019 and was completed in August 2021. Our systems set up behind the scenes was complex as we operate a high-end intuitive system for our residents daily needs. It was a lot of installation and then training our team on the systems. Myk even did videos to give us an overview of the systems. We are very thankful that the technology is very easy to use with the training provided. The residents are very happy with the technology we use to support all of the residents needs from audio to visualization. The Multipurpose room on conjunction with Steveston Buddhist Temple has a "sanctuary" feature where the residents can stay in our building and watch the Sunday service on the Jumbo Screen projector. How cool is that!!!. We can divide our rooms up the multipurpose room into 3 events and use the audio visualize having different events. Myk and his team come highly recommended and I would definitely use them again.
Sheila Lively | General Manager
OPTIMA LIVING

The Italian Cultural Centre has had AV equipment and services supplied by Allstar Show Industries for many years, including the original system from about 12 years ago, ongoing upgrades and a full system renovation in 2019. During that time Fred Michael and his team have kept the system in good working order and up to date with current technology. In particular, staff members have commented on how easy the system is to use since the most recent renovation and the noticeable improvement in video and audio quality. I have no hesitation in giving Allstar Show Industries my personal endorsement as a company that will deliver on what they say and support the client at the highest professional level as time goes on.
Yours Truly,
Fabio Rasotto, Director of Catering
ITALIAN CULTURAL CENTRE
3075 Slocan Street Vancouver, BC VSM 3E4 Canada
NORTHERN ALBERTA INSTITUTE OF TECHNOLOGY
I must say that I'm sincerely impressed with the level of support and quality of service/ products that we have received here at NAIT. I would like to personally thank you for all your efforts and
contribution. I look forward to future business with both Da-Lite and All-star Show Industries Inc. Thank you, Thank you, Thank you,
Michael Cornell, Audio Visual Technologist
NAIT Learning Resources
Northern Lights Casino
"…Simply put, they did a great job. Their attention to detail was outstanding. The installation was immaculate."
Eric Anderson, Marketing and Promotion
Northern Lights Casino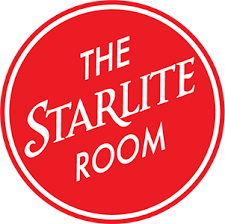 I want to note how pleasant of experience it was working with you guys and the Allstar crew on this project. We are very excited to add a new production capability to the room. you guys made the process very smooth.
Tyson Cale Boyd,
Owner/Operator & Talent Buyer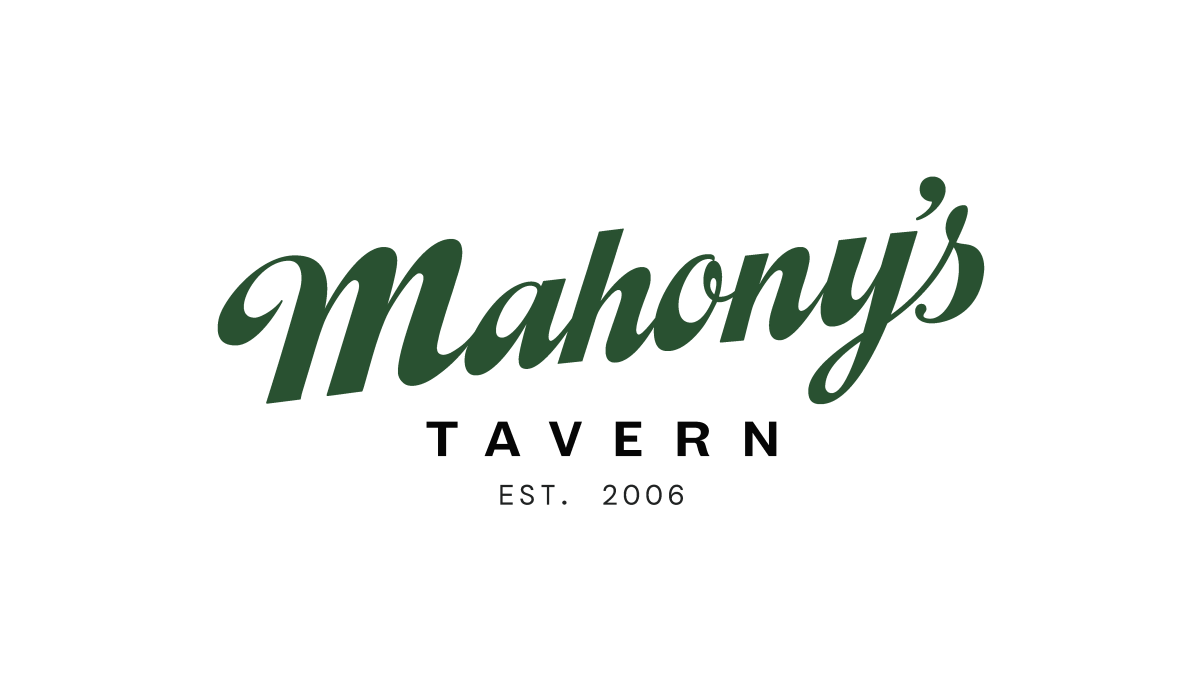 "Manley would like to extend a thank you to all the organizations involved in the Mahony and Sons project. The VRCA (Vancouver Regional Construction Association) awarded Manley the gold at the awards dinner. It is not without the whole team that an award like this is achieved."
Allan Power, P.Eng.
Manley Design + Construction Management Ltd.
VRCA 2011 Awards of Excellence GOLD Winner

Josh Pape | Partnerjosh@gooseneck.ca
We've worked with Myk and the team at All Star for over a decade. They always have our best interests in mind when designing systems that deliver excellent results. Their install team is fast, clean and considerate. Top to bottom they never leave a job until we are happy!
"The Forestburg Community Centre Board would like to express it's appreciation to Allstar Show Industries for their expertise in helping us with our Community Centre sound system upgrade. We have received many comments on how good the system sounds, how easy it is to run, in particular with the user defined buttons, and the versatility of the many available input formats and output combinations. Your technician, Peter, was most patient and knowledgeable in fine tuning the system to our hall and setting up the scenes which would support most, if not all, of the requirements of the various uses of our venue. It was a pleasure to work with you and the rest of the Allstar people on this project, including the friendly and efficient manner with which your receptionist handled the many phone calls we made in the decision-making part of this project. "
for the Forestburg Community Centre

"We have worked with the team at Allstar Show Industries Inc. for more than 10 years and can say they are the best around! This team is reliable, professional, responsible and so easy to work with. We appreciate their attention to detail and creative approach to bringing our audio technical needs to fruition. They developed an built in system that can be used by all ages with ease. I highly recommend this company!"
Michelle Stebnicki, Killarney Seniors Centre, Vancouver, BC
Killam Community Center
Just returned from the hall and the sound system is amazing! Looks great and so very pleased with everything. Many thanks again to your installers, gentlemen who take great pride in their work.
Carol Kinzer,

Killam Community Center

"I acted as Project Manager for AV systems and lighting upgrade executed at the Unitarian Church of Vancouver during the summer of 2021. I was asked to oversee the upgrade of the audio and lighting systems at a local church that is a heritage building. The audio system installation was awarded to Allstar Show Industries and I worked directly with Fred Michael for the duration of the installation. Even with pandemic uncertainties, Allstar provide top notch service on all fronts. Helping me research and understand the congregation's needs, choosing the right products, installing, and training. Everything worked out seamlessly and my clients are super happy with their new audio system. I have no hesitation in endorsing Allstar Industries and Fred Michael as expert AV System Installers".
Yours truly, Eduardo Ottoni
Event Producer / Technical Director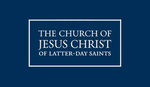 Re: LDS Church, Property 552-1378: "When Aaron Abbott (an engineer from our firm) inspected the above building, he found that Allstar Show Industries Inc. sound system installation was one of the best installations he had seen."
David E. Drummond
Sound Design International Incorporated

"We engaged the AllStar Show Industries team in Vancouver for our audio-visual project. They were patient in walking through technical details, responsive to change requests, and their workmanship is excellent. While everyone is impressed with the final result, They truly care about their work and it shows.
"Thanks!
Dave Mc, Fadden
Pastor |

Corps Officer
The Willows Church & Family

Life Centre
103 – 5735 203 St., Langley, BC V3A 8A7
BETHEL PENTACOSTAL CHURCH
"Thank you very much for the wonderful service you gave to us here at Bethel. We also appreciate that you came to set everything up."
Marvin Schatz,
Audio Department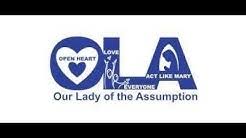 "Allstar Show Industries, through Myk Shaflik and his team have been very responsive to our needs, on budget, and helped get the most out of our church sound system. In a digital world, while using updated technology, you can always be assured that there are people behind that equipment that will tend and try to fulfill your needs! They are truly "allstars"!
Rev. James Hughes, Pastor, Our Lady of Assumption Parish


Vancouver Civic Theatres
The Allstar staff have always responded promptly and courteously to our needs starting with the quotation/bidding phase, through installation, and including warranty issues arising well after the equipment is installed.
Miles Muir, Technical Director,
Vancouver Civic Theatres

"With Allstar I was amazed at the flexibility and competence of their installers. They were very happy to work around other contractors, often late at night in order to get our system up and running for the opening ceremonies. Allstar has been very committed to our happiness long after the construction was completed. Allstar seemed very willing to make small changes afterwards as well to accommodate the easy operation needs of our facility. The quality rack construction and wiring installation has been admired by many other contractors who have seen their work in our facility. I have no hesitations about recommending Allstar Show Industries for your equipment or production needs".
Roger E. Lantz, Technical Director of Operations,
Manager Evergreen Cultural Centre

Hey Wayne,
Just want to thank you for all of the help you and your team have given us over the past year. Please pass on the "Thanks" to everyone. Look forward to working with you in the future.
Regards,
Paul Schmitz

"Paragon Theater/Beaverhill Players Thank you to everyone at All-Star. Considering the compressed time frame for delivery, installation, and quality of what we got, we're very happy. I haven't played with the projector enough to be good at it yet but within one minute of taking it out of the box I had a picture on the screen so I have to say that this is about as smooth an experience n as we could have wanted".


Best regards;

Roger Hamilton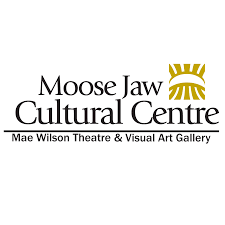 Hi Rodger,
Just wanted to say that we are at a 10 year point with our Major Equipment Budget at the Mae Wilson Theatre and Graham Hall, our Artistic/Executive Director, has been in touch with Roy. Wanted to say that he has so far been fantastic and we had a great conversation yesterday about moving forward and upgrading our lighting rig. Please send along my thanks to him for being understanding, helpful and highly experienced in trying to make our transition smooth.
Regards,
Shane Clark,
May Wilson Theater
The Stanley Theatre Vancouver
I would like to thank Allstar Show Industries for their conscientious work on the Stanley Theatre Renovations in Vancouver. As the Theatre Consultants on the project, we appreciate the difficulties involved in working to a fixed budget and a very tight schedule. Rick Baike and the Allstar team delivered a quality sound system that, in spite of a challenging installation environment, was clean and efficient when it first turned on.
Through our involvement with Allstar Show Industries on other theatre installations, we have a great deal of confidence in your ability to provide an excellent product. Allstar' s knowledgeable suggestions and top quality equipment are combined with a high standard of design detailing, workmanship, installation, system adjustment and verification.
Thanks again,
Douglas Welch Design Associates Ltd.
Sports and Attraction Venues