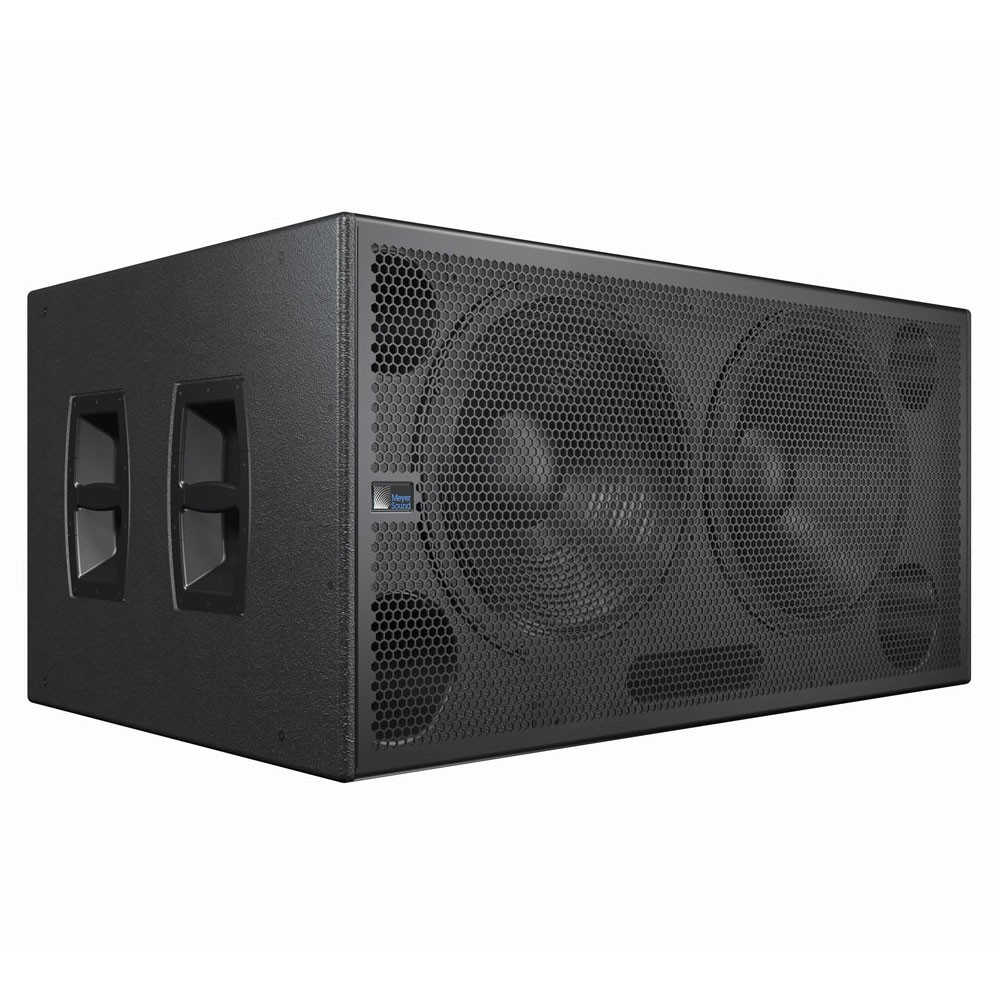 Meyer HP700
The Meyer Sound 700-HP ultrahigh-power subwoofer sets a new standard for the power-to-size equation. The 700-HP's power and bandwidth handle high continuous operating levels and extreme transient information with minimal distortion in its operating frequency range.
Meyer Sound's rigorous design approach has been applied to extract the greatest efficiency from every part of the system, resulting in the 700-HP's effortless reproduction of low frequency transient information. As a self-powered system, the transducers, amplification and control electronics of the 700-HP are created as a symbiotic system that optimizes performance and maximizes its tremendous power.
The operating frequency range of 28 Hz to 150 Hz complements other Meyer Sound loudspeakers and line and curvilinear arrays in sound reinforcement applications requiring maximum headroom at the low end of the frequency spectrum.
The 700-HP's efficiently tuned cabinet houses two Meyer Sound-designed and -manufactured back-vented, long-excursion, 18-inch cone drivers. Each driver has a 4-inch voice coil and is rated to handle 1200 AES watts. The drivers have also been engineered for extreme efficiency, using high-gauss neodymium magnets for the most powerful magnetic field strength. High magnetic field strength increases the driver's sensitivity, which yields greater output, while keeping heat dissipation requirements within operational tolerances.