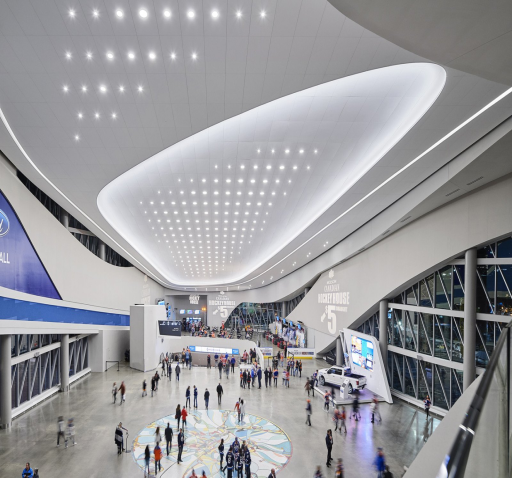 Allstar was contracted to supply, install, site coordinate, inspect, test and warranty a facility wide Sound Reinforcement System. The Sound Reinforcement System contains 4 interconnected reinforcement systems: Bowl, Distributed, Winter Garden and Community Rink System. Rogers Place has eight levels which are fed by ten dedicated audio rooms.
Additional to the audio rooms are dressing rooms, press rooms, lounges and media rooms each self-contained with their own equipment rack and control.
The backbone of the system is a redundant QSC Q-sys digital audio system creating a network connected by many kilometres of fiber optic and CAT6 cable. Featuring products from Community, Danley, d&b Klipsch, TOA and QSC to name a few Rogers Place was open for the 2016 / 2017 NHL season.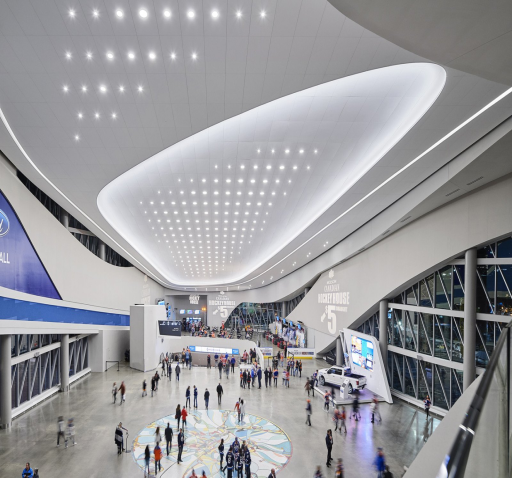 Equipment Supplied By Allstar
Main Stage
d&b GSL line array audio system, d&b V-Series monitors, 400 RM4 LED Panels/Video Screens, Mobile Stage: SL 575 and SL-320, Over 200 Moving
Lights: Martin and Elation, GrandMA consoles, Digco SD 12 consoles with Waves Server
2nd stage
Meyer audio systems and MJF Monitor, 200 7.8MM panels/Video Screens, Digico SD 12 consoles, 60 Moving Heads for lighting
Allstar supplies the rigging, truss, motors, and infrastructure for all of the production elements
of the festival.
I have used Allstar for large scale integration and its staff have always been courteous, professional, experienced, and easy to work with. They are competent in all aspects of
lighting, sound, and video. Allstar has been a great partner on every project we've tackled together always showing care, interest, and attention to detail.
I have no hesitation recommending Allstar's services and products; I have confidence in their abilities to handle projects
of any type and scale.