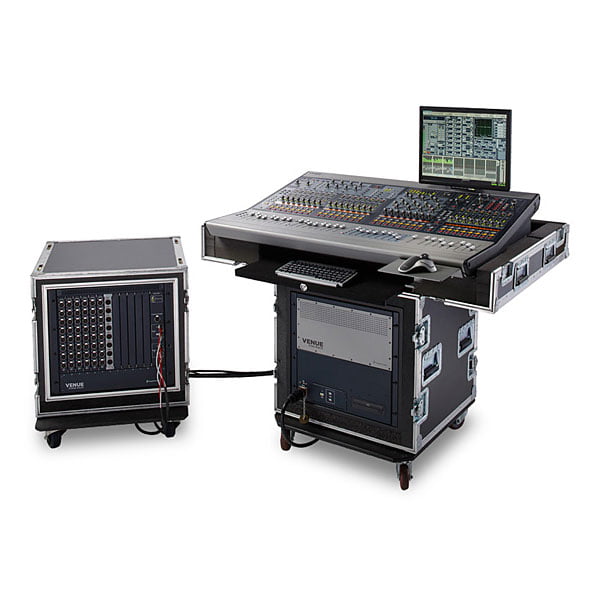 Avid Venue Profile
Get the mixing power of Profile Mix with the console used at practically every music festival. From its highly efficient workflows and direct plug-in support, too easy Pro Tools integration, you have everything you need to put on and record a great show.
Get the renowned sound of Avid Artists and engineers alike use Avid systems because of their amazing sound quality and clarity. With high-quality mic preamps and advanced circuitry, you can present the best sound mixes possible, with incredible warmth and presence.
Scale the system with ease Need more I/O or processing power? Mix and match up to 96 analog and digital inputs and outputs with two Stage Racks to support larger productions. And add extra DSP processing power on demand.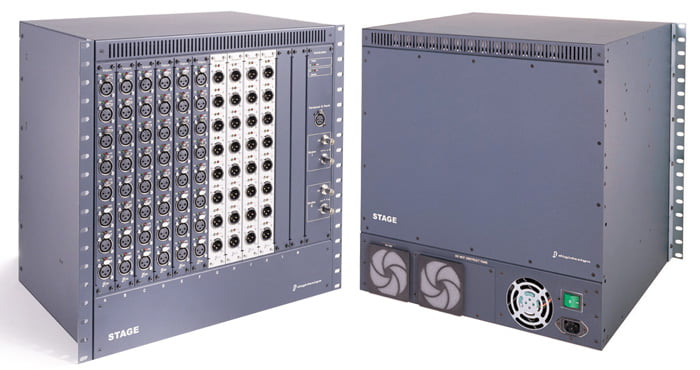 Avid Venue Stage Rack
VENUE Stage Rack serves as a remote I/O component of the VENUE live sound system for stage connections. Working in conjunction with VENUE FOH Rack, Stage Rack can be expanded to house a variety of analog and digital inputs and output mic and line-level connections, which are delivered via a 75 Ohm BNC digital snake connection to the DSP Mix Engine cards housed in the FOH Rack. Up to two Stage Racks can be used simultaneously with a VENUE D-Show® or VENUE Profile™ system to handle large-scale stage productions — up to 96 total mic/line inputs and outputs.
The FOH Rack is available as part of a complete D-Show System or Profile System, as well as a component option.