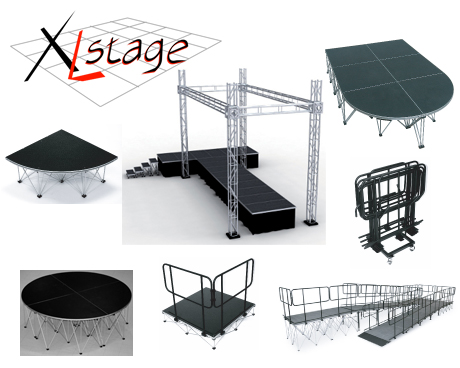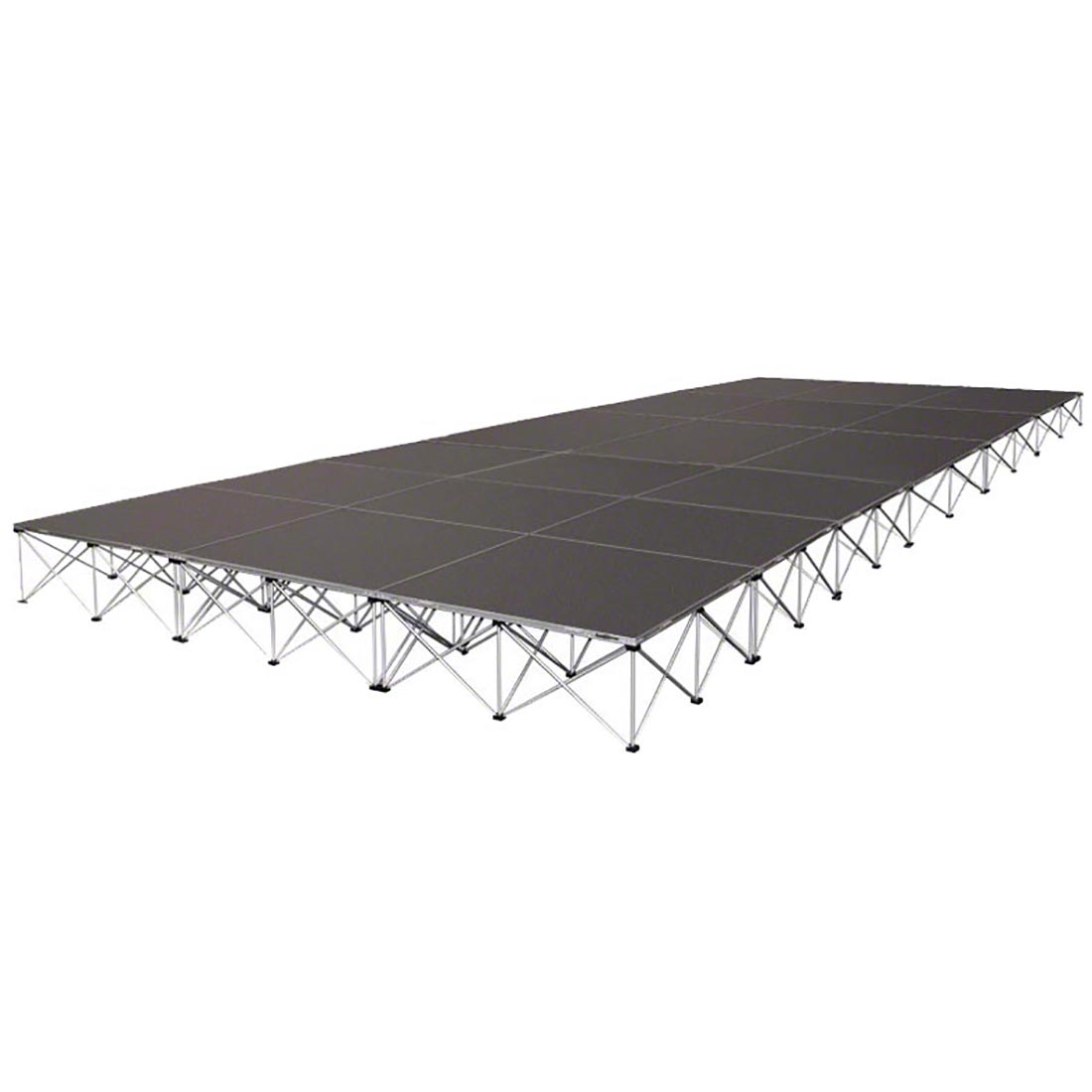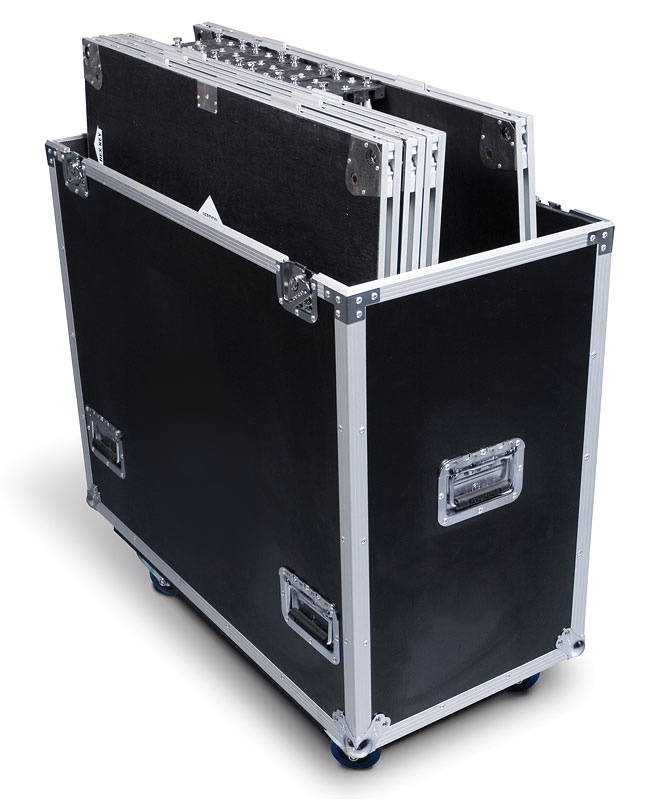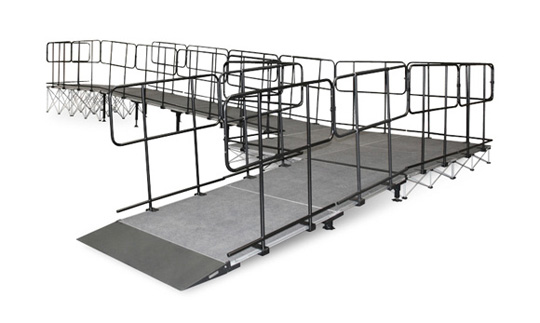 XL Portable Staging
Portable staging rentals are an excellent alternative to consider, and they have gained widespread popularity for a reason. It is effortless and easy to set up while keeping everyone's safety and comfort in mind. It also avoids unnecessary costs, helping organizers save time and money. Students and Teachers as well as Volunteers will have no problem setting up your stage configuration for your next event.
Easy Set-up
XL STAGE™ platform sizes come in 3 x 3 feet or 4 x 4 feet, depending on your needs. You will be able to create your stage space quickly as no special tools are required to assemble and secure platforms together. The aluminum extrusion locks together with a simple Allen key that is supplied.
Transport
XL STAGE is easy to transport and store thanks to a range of carts and flight cases that require very little storage space. It can be installed by a single person without special tools. Moreover, because of its ability to withstand a load of up to 184 lbs per ft.² the strength and reliability of XL STAGE.
Dimensions for 4×4 platforms (LxWxH)
4'x1.5'x4'
Storage for the following: 6-4'X4' platforms and
6-4'X4' risers and the stage skirts as well.
Guard Rails
XL STAGE Guard Rails, step guards and chair stops are the perfect addition to your stage system. Our full assortment of safety guard systems which are designed to keep your performers and patrons safe.
Guard rail installation is a snap. Simply attach the guard rail to the platform or step riser and fasten with the bolt that is provided.
Equipment and Wheelchair Ramps

At XL STAGE accessibility is important to us. We have both wheelchair and equipment ramps with a 12:1 slope and equipment ramps to fit all of your staging requirements.

Both equipment and wheelchair ramps can be attached to your XL STAGE directly or on the side with a landing, as well as with a switchback or 90-degree angle configuration. XL STAGE ramps come in 3' and 4' width. Many heights are available. Ask your Allstar representative for more information on a size to custom fit your requirements.