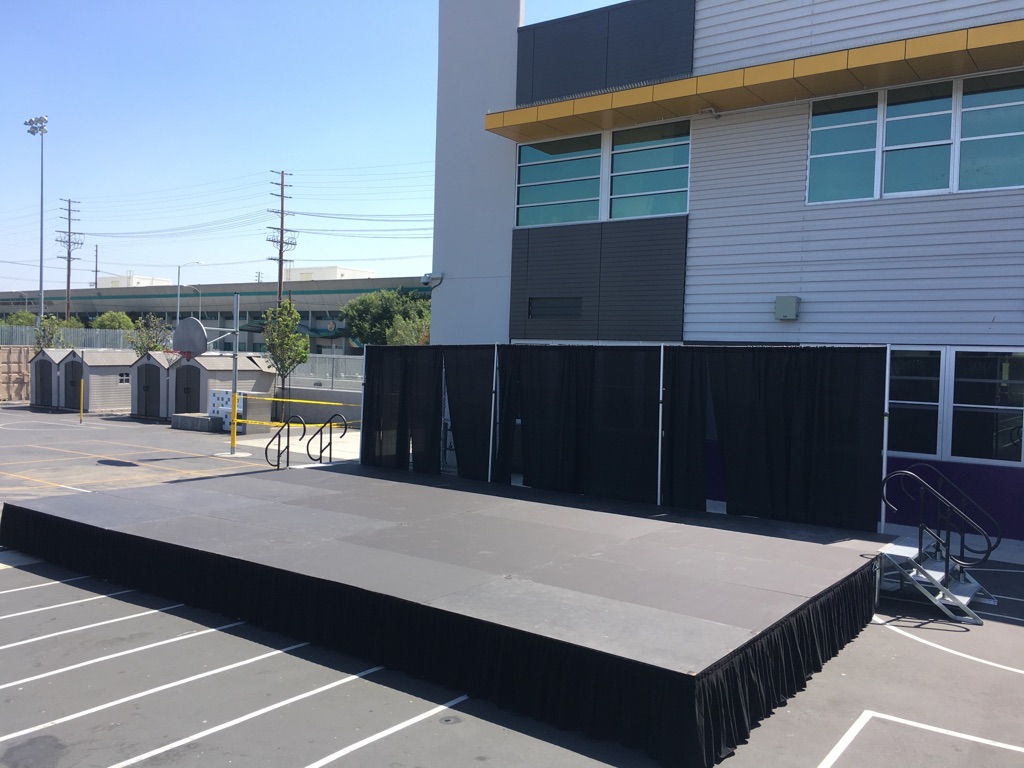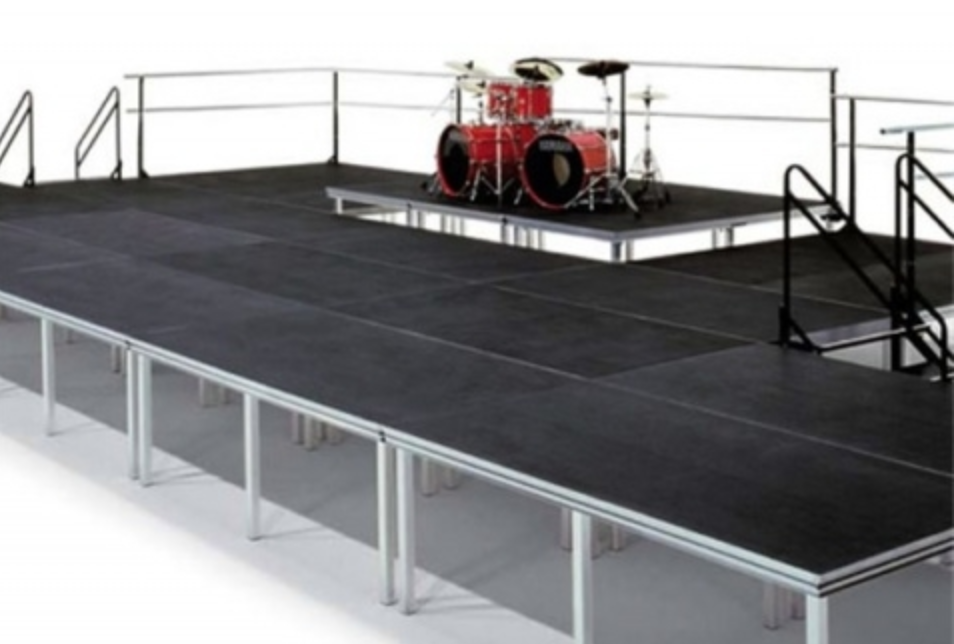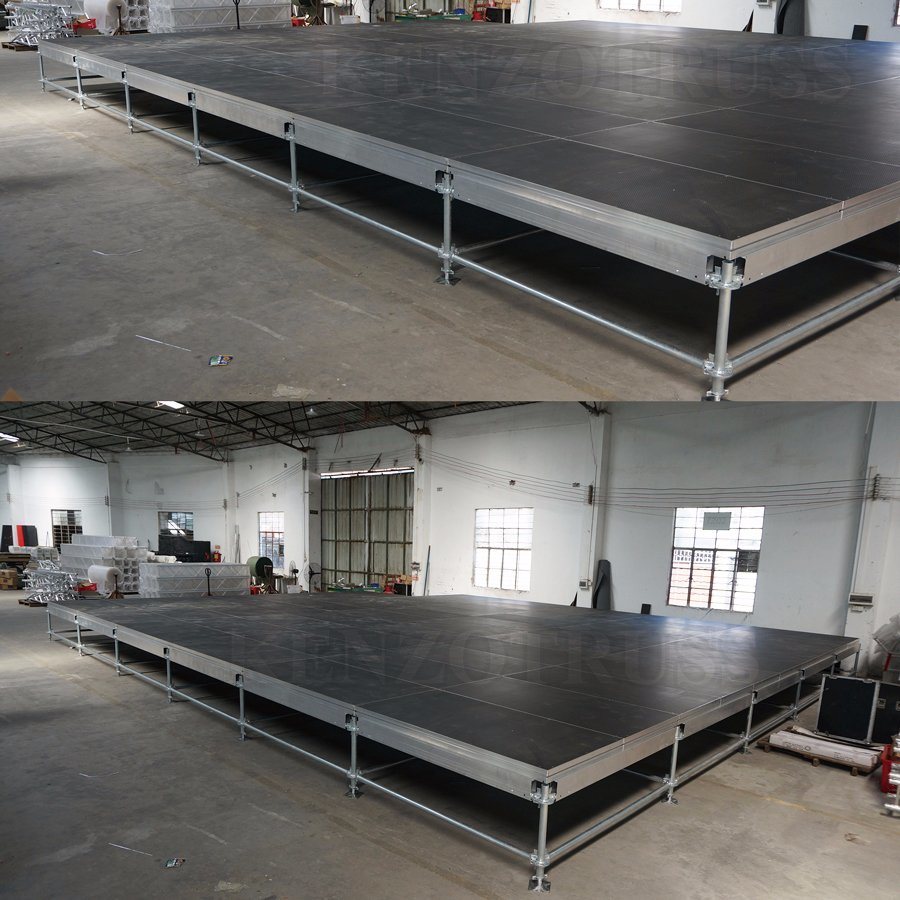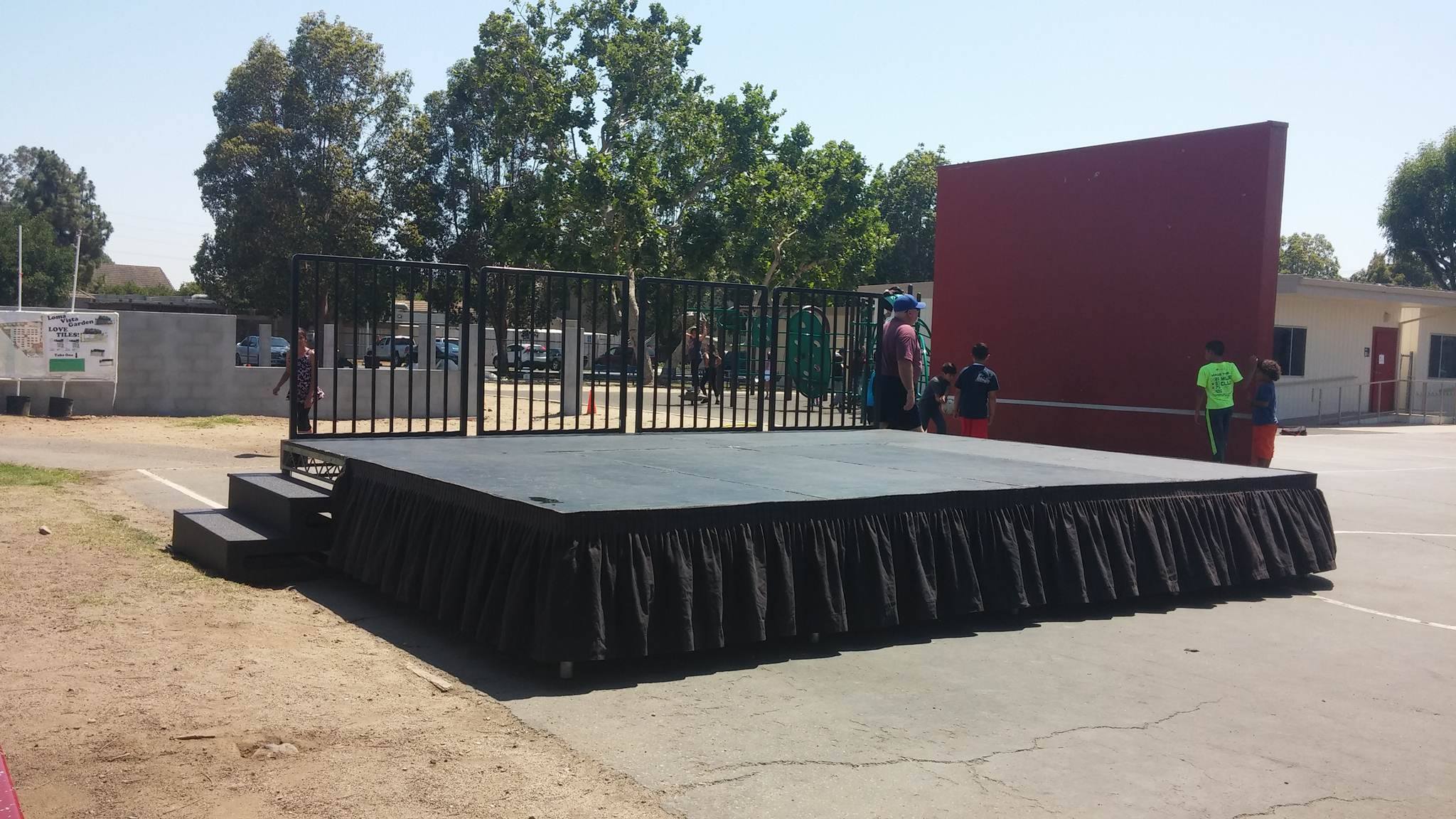 WHAT WE WILL DISCUSS WHEN YOU CALL
We will help you determine the following information during the rental process:

Dimensions of your stage, width, length, and height

What the stage will be used for

Where the stage will be set up (outside or inside, type of terrain etc.) and address

Dates of the rental

Time of set up and strike (weekends and late night/early morning cost extra)

Whether labor and transport are required

Whether you need stairs, guardrails, fascia, ramps or other accessories

Any other factors relevant to getting the stage in and out, up and down

If you would like, we are willing to visit your venue to help with determining your requirements.
Our Customers
Allstar Show Industries Inc. rents to customers ranging from private parties through small schools to scenery and production companies to large corporations. We supply decks to events such as:
Corporate meetings and product launche

s

Fashion shows

Dance recitals

Concerts

Parties and weddings (celebrity and otherwise)

Commencement ceremonies

Graduations

Worship and religious ceremonies

Movie and commercial production and post production
MAIN FEATURES
The combination of features in Steeldeck® platforms, as with all systems, represents a compromise between the properties we would like the system to possess – strength, ease of use, portability, versatility etc. – and what is possible to achieve within certain constraints – in particular, materials and cost. We believe that Steeldeck® platform designers have achieved a unique balance here.
What follows is a list of the main features required of a modular staging system, and examples of Steeldeck® platforms' strengths in each area. Priority among these features is dependent upon the requirements of the customer, so this is not intended to be a definitive order. However, these features are relevant to most people, most of the time
STRENGTH & WEIGHT
Steeldeck® platforms have a very good strength-to-weight ratio.
A 4' x 8' Steeldeck® platform weighs approximately 150 lbs and supports an evenly distributed load of more than 4,000 lbs.ASE OF USE
To set up a Steeldeck® platform all you have to do is insert and secure the legs and stand the deck up.
Steeldeck® platforms' simple and tool-less assembly means lower setup and tear down times and costs.
For example, a 40' x 80' stage can be set up by 4 men in 4 hours.
VERSATILITY
Modular design means stages can be erected in a variety of shapes and sizes.
For a different stage height, just change the legs.
Flat platforms, tiers, or ramps can be made from the same standard units.
DURABILITY AND LONGEVITY
The steel construction means Steeldeck® platforms have a very long life.
The no-nonsense design leaves virtually nothing to break or give out with wear.
The decks we make today are compatible with the decks we made in 1985. No built-in obsolescence with Steeldeck.
ACCESSORIES
Stair units, guardrails, casters, carts, and bracing are available.
Special size Steeldeck® platforms can be made to order.
STORAGE
Steeldeck® platforms stack conveniently and are easy to forklift or pallet jack.
Steeldeck® platforms can be stored flat or on edge.
Legs can be stored easily, in the stacks of decks, or in leg racks.
Casters can quickly transform a Steeldeck® platform into a cart. A ratchet strap holds the stack tight, and one person can wheel the stack into position.
Triangles, curves, and custom shapes can be made to order.
Steeldeck® platform tops are normally supplied with a painted surface, but special finishes can be supplied if required.
Steeldeck® platforms use standard 1½" schedule 40 pipe as legs. This has several benefits.
Because they are made from a standard product, they are less expensive than proprietary brand legs or frames, and the material is widely available throughout the world.
Unlike systems which use proprietary leg systems, Steeldeck® platforms use standard steel pipe which also enables legs to be cut for special heights (to match existing stages), and allows the use of standard scaffolding accessories such as screwjacks, casters, and bracing.