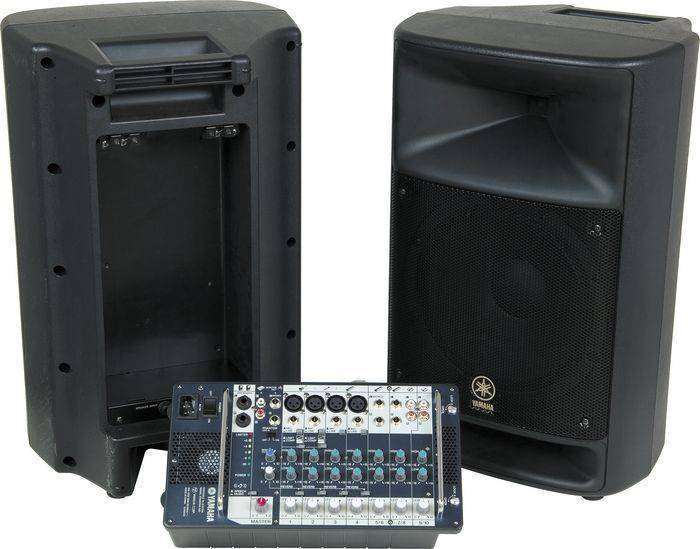 Yamaha Stagepas 500 System
This system rents out as 2. Yamaha Speakers and an eight-channel powered mixer.
All-in-one STAGEPAS systems come with a pair of top-quality passive 2-way speakers, a versatile powered mixer, and even a pair of speaker cables!
High-performance 2-way Passive Speakers
STAGEPAS 300 speakers feature 8 woofers and 1 high-frequency units, while the STAGEPAS 500 speakers have 10 woofers and 1 high-frequency units. Both types deliver clean, high-quality sound.
Detachable 8-channel or 10-channel Powered Mixer
Both the 8-channel 150W + 150W STAGEPAS 300 mixer and the 10-channel 250W + 250W STAGEPAS 500 mixer
can be used either while installed in the speaker compartment or detached for easy positioning and access.
Two-band EQ and Reverb Built In
Built-in equalization and reverb add the finishing touches to your sound.
Convenient Accessory Compartment
Conveniently store cables, microphones, and other small necessities in the speaker accessory compartment for a truly streamlined traveling system.