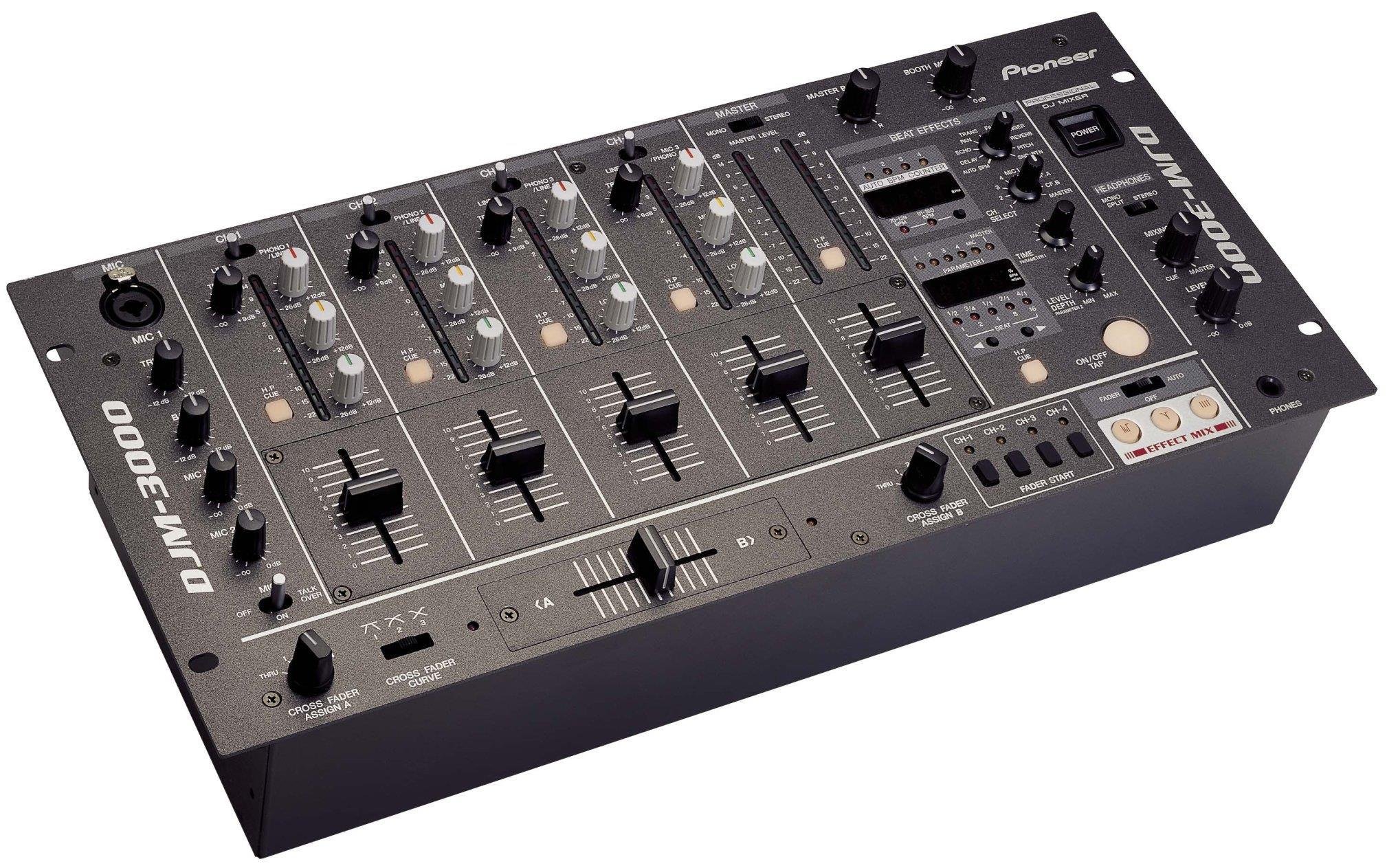 Pioneer DJM3000
The DJM-3000 is equipped with an industry-first Effect Mix Mode that accurately effects phrases in a BPM-linked operation along with an improved auto beat effector.
In addition to ECHO and ZIP we have come up with another industry first effect that has been named "Roll". This runs a mix while changing the pitch of the song up the chromatic scale to the beat of the music.
The Auto BPM Counter automatically measures and digitally displays a track's BPM (measurement range: 70-139/91-180/70-180/ Manual ) allowing you to merge one song into another smoothly.
Tapping on the TAP button enables you to manually input BPMs of tracks that are difficult to measure. DJ's can now see the music beat, making it faster and easier to mix tracks with different beats.
The DJM-3000 wide range of effects includes Delay, Echo, Auto Pan, Flanger, Pitch Shifter Reverb, Auto-Transform and Auto-Frequency Filter. All of which are auto BPM effectable.
Linked to BPM, the DJM-3000 can add effects to each input (CHANNEL, MIC and MASTER) independently. You can also perform quick setting with the BEAT UNIT SWITCH BUTTON, adjusting the precise time parameters, or controlling the balance between the effect sounds and the original sounds by varying the mix ratio.
The DJM-3000 can begin playback of a track using the sliding cross fader or the channel fader. It can mix tracks without creating spaces by setting the stand-by track's cue point and performing a single-action cut-in.
Since it returns to the cue point via the back fader alone, sampler-style playback is also possible. The cross fader also has a selectable fader curve to fit all styles of Dj'ing.