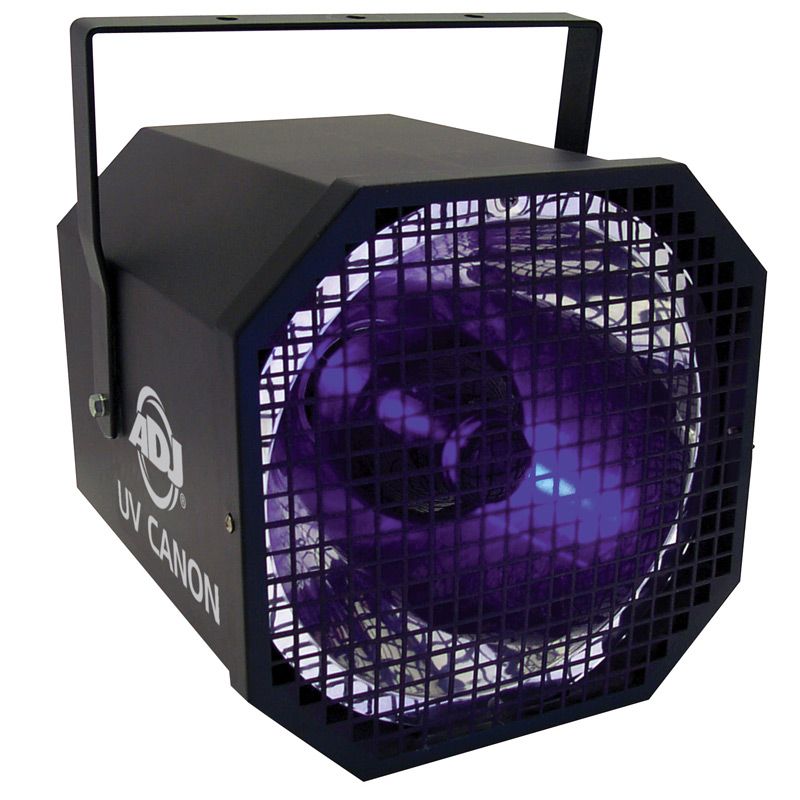 Blacklight – AMDJ UV Cannon / 400w
The UV Canon from American DJ is an ultraviolet light projector with a reflector that focuses a strong and narrow beam (at 30°) of black light on specific locations, rather than washing an entire area. It is designed to operate as a standalone unit and is well suited for theater groups or large venues.
The fixture features a bright 400W lamp with a four-hour duty cycle, which is installed and tested at the factory and is easy to replace. It is protected by a lamp mesh cover.
The UV Canon is equipped with a built-in safety hook on the rear panel, which allows a safety cable to be fastened to the unit when mounting or suspending from the yoke.
Bright 400W ultraviolet lamp (LL-400BLB)
Narrow 33° beam angle creates strong focus on desired location
Designed to operate as a standalone unit
Lamp tested and installed at the factory – no assembly necessary
Easy lamp replacement
Protective lamp mesh cover
Built-in hanging yoke and safety cable hook