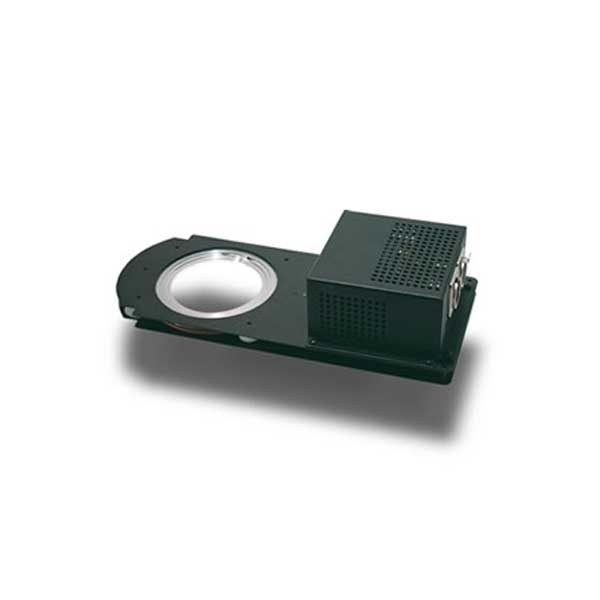 Appolo Roto Q Dual Gobo Rotator:
Roto-Q's are gobo rotators designed to accept metal or glass gobos. They allow the users to create fantastic kinetic effects. The Roto-Q Single holds one gobo, while the Dual Spin and DMX accept two gobos in any combination of metal and glass.
Features:
Fixtures: Roto-Q units are designed and tested for use in ETC Source Four, Altman Shakespeare, and Strand SL fixtures.
Dimensions: 11.25" [28.57cm] h; 4.75" [12.06cm] w; 2.75" [6.98cm]
Gobo Sizes: "B"; max size up to 3.55" [90.2mm] metal, 3.1" [78.74mm] glass min size; 3.1"
Power Requirements: 120 volt 60hz
Power Consumption: 0.5 amp @24vdc
Power Cord: 7 feet long [2.13m]
Weight: 2.2 lb [1 kg]
Approvals: Complies with EU directives: EMC 89/336/EEC Class A.
Radiated Emissions: Complies with FCC part 15, sub part B, Class A for unintentional radiators.