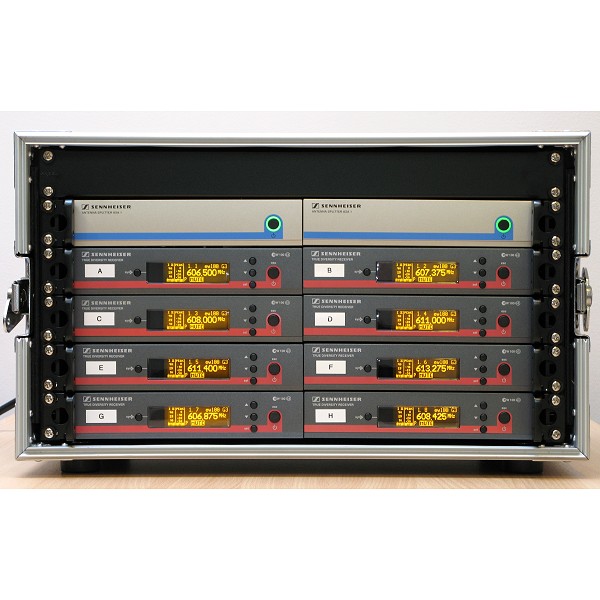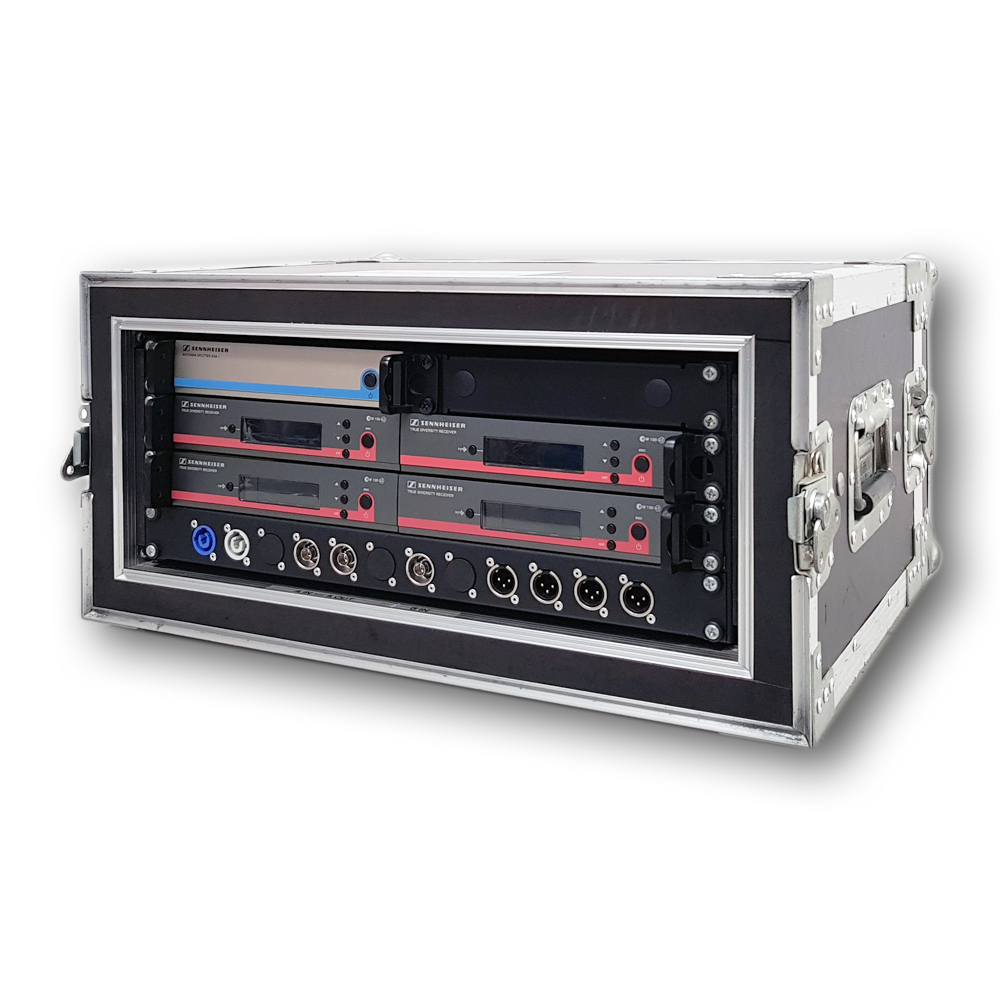 Sennheiser EW 112/135 Wireless Handheld and Lavalier Combo
Professional 4 way and 8-way wireless microphone rack with antenna distribution. The systems are true diversity with 12 compatible frequencies and a comprehensive backlit display and come with enhanced features that include automatic frequency scan, transmitter sync (via infrared), and sturdy metal construction. These systems are extremely reliable.
The EM100 is well suited for professional applications in theaters, live events, town halls, houses of worship, DJ applications, and more.
Rack consists of:
4 or 8x Sennheiser EM100 G3
4 or 8x Sennheiser SKM100 Radio Microphone c/w 2x Batteries and mic clip
4 or 8x Sennheiser SK100 Bodypack Transmitter c/w 2x Batteries
x ME2 clip on microphones
1x Sennheiser ASP1 c/w 1x 13a > IEC cable and 2x antenna