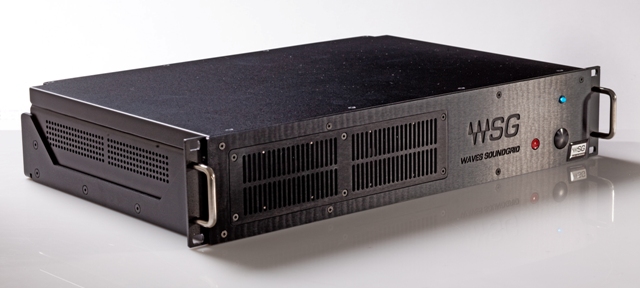 Waves Soundgrid Extreme Server
Used on major tours and in pro studios, the SoundGrid Extreme server will let you run as many Waves and other SoundGrid-compatible plugins as you want, on as many channels as you've got, and give your live shows studio-grade sound. For example, you can throw plugins modeled on the world's top consoles on each and every channel, and basically make your mixer sound like a classic top-tier desk.
SoundGrid Extreme delivers over 40% more power than SoundGrid Server One – just try these numbers on for size: over 500 instances of the Waves SSL E-Channel, CLA-2A or C6 Multiband Compressor plugins, with latency as low as 0.8 milliseconds!
Housed in a rugged rack-mounted 2U chassis, the Extreme server is a massive upgrade to any studio or live mixing system, unleashing your creative mixing powers session after session, night after night.